Our well maintained comfortable home & garden is set in the historic, picturesque village of Croston. The pretty village centre is only a 5 minute walk away. Croston has a supermarket, pharmacy, 5 traditional pubs, an Italian, Indian, Coffee Shop and Chip Shop.
Our centrally heated home is bright, well maintained, well equipped & comfortable. There are two double bedrooms & a single bedroom. A family bathroom is upstairs & a shower room downstairs. We have WiFi & free view TV. Our enclosed sunny garden has a patio set & our drive has parking for up to 2 vehicles.
Our home is in a lovely village but it is also well located for touring. We are around an hour to the Lake District & Yorkshire Dales. Liverpool & Manchester are easily commutable. We are also well placed for Aintree & Haydock racecourses. For keen golfers we are within 40 minutes from Birkdale, Royal Lytham & other links courses.
Really really enjoyed our stay at Anne and Steve's house in Croston! The house was exceptionally clean and had everything we could possibly need. It was surprisingly big inside and in an extremly quiet location with lovely views out the upstairs windows. My husband and i both commented that it was quieter than our actual house in New Zealand!! We would love to stay again when we are next back in beautiful Croston!! Thankyou so much
Marie
2016-07-06T00:00:00Z
This is a brilliant base for going to Southport, about 23 miles, Blackpool about 40mins and Liverpool by train. Very quiet area, small house but incredibly spacious. Kitchen fully kitted out if you fancy a home made meal. Hosts fantastic, they really care about their guests. As per my 10 year old niece's words; I love this house, the bed is really comfy and I want a house just like it when I grow up! Village is also lovely to walk around.
Lorraine
2016-06-04T00:00:00Z
Ann & Steve's was a lovely place and was perfect for our needs. I highly recommend it
James
2017-03-11T00:00:00Z
Thank you so much Ann and Steve. We stayed for 4 weeks. We were very satisfied. Clean house, wonderful Wi-Fi, relaxing bath, good sleeping bedroom,easy to use kitchen. Everything was perfect. We would like to repeat.
kozo
2017-02-11T00:00:00Z
We would highly recommend the house. It is very comfortable and we felt at home there. The owners were very kind and answered any queries that we had very quickly.
John
2017-03-31T00:00:00Z
Thanks Steve & Ann for our stay, Very clean spacious modern home with good parking. Perfect. Highly recommended!
Charles
2017-01-11T00:00:00Z
Ann and Steve's home is perfect for a family visiting the north of England with easy access to Liverpool, Manchester and the Lake District! Their home is clean, comfortable and nicely decorated. The bathrooms are in excellent condition with strong water pressure. One bathroom has a shower and the other a bathtub. My only complaint, the beds were a bit too soft for me and my children, but I would definitely stay here again with no hesitation. Ann and Steve (not sure which one) were very responsive to my emails and went the extra mile to make sure our stay was very enjoyable.
marc
2017-03-22T00:00:00Z
A lovely modern house located in a quiet cul de sac close to all the facilities the village of Croston has to offer. We spent four days here visiting family and could not fault the facilities provided. The house is very well equipped and extremely comfortable. Our hosts Ann and Steve are very informative and helpful and we would not hesitate to stay again.
Steve
2016-09-09T00:00:00Z
Huonetyyppi
Koko talo/asunto
---
Majoituspaikan tyyppi
Talo
---
Majoittujien määrä
5
---
Makuuhuoneet
Croston, Lancashire, Britannia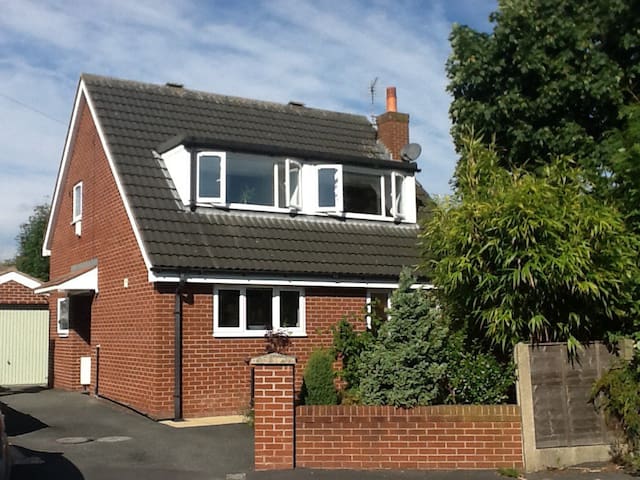 Nově zrekonstruovaný samostatně stojící, kamenná stodola nachází v vlastníků velkém pozemku 2 míle od vesnice Mawdesley a jen 3,5 mil od křižovatky 27 M6. Tento prostorný Lancashire stodola konverze poskytuje směs tradiční a moderní ubytování, ideální pro páry, rodiny nebo skupiny, kteří chtějí prozkoumat tohoto do značné míry neobjevené oblasti. Pet přátelský s dostatek parkovacích míst.
První třída samostatně stojící, kamenná stodola nachází v vlastníků velkém pozemku 2 míle od vesnice Mawdesley a jen 3,5 mil od křižovatky 27 M6 a čtrnáct mil od přímořského letoviska Southport. Tento krásný Lancashire stodola konverze poskytuje směs tradiční a moderní ubytování, ideální pro páry, rodiny nebo skupiny, kteří chtějí prozkoumat tohoto do značné míry neobjevené oblasti. Tato prostorná stodola se může pochlubit otevřenou kuchyň, jídelna, rodinný oblast, která je otevřena až po střechu u prvního patra s ložnicemi v přízemí. V obývací části má Baronial hala pocit s jižní orientace balkon s výhledem na velké zahrady. K dispozici jsou dva dvoulůžkové pokoje a dvoulůžkový pokoj s rozkládací pohovkou v obývacím pokoji, en-suite a rodinné sprchou. Bezchybné parkování pro 3 auta a zralé zahrady s velkým kaprů rybníka, putting green, trávníky a terasu. Naproti pracovní farmě čerstvých vajec, mléka a smetany. Návštěvy podle smlouvy vidět, dojení a telata. Místní aktivity patří hospody mnoho zemí a restarants, hlína a se zvěře, průběh a herní rybaření, řemesla center a trochu dále do ciziny vodní lyžování si můžete vychutnat v Holmeswood. Zemědělské obchody, Martin Mere přírodní rezervace, Rufford Old Hall a činnosti centra jsou nedaleko od hotelu. Pro milovníky golfu existuje mnoho kurzů v této oblasti, včetně průběhu odkazy na Ainsdale umístění z mnoha PGA soutěží. K dispozici jsou v rámci 30 minut jízdy a písečných dun v Formby Point pouhých 10 mil daleko četné pláže. Lake okres, Pennines, Snowdonia, Blackpool a západní Dales jsou v dojezdové vzdálenosti na jednodenní výlet.
Country lane lokalita, klidná s úžasnou hvězdnou oblohou.
We were warmly welcomed by the host. The big house was well furnished and tastefully decorated. All bedrooms were spacious and fitted with modern bathrooms. We were surprised the house was equipped with both radiator and floor heating as well. We were given fresh milk and eggs from nearby farm. Initially we were a bit concern the location being in the middle of nowhere. However it was actually only 15 mins drive to nearby Tesco extra/Morrisons. Manchester City centre was only 45 mins away. It sounds a lot but it wasn't since 35 mins of the journey was on traffic free highway. This house is perfect for a getaway trip to the countryside.
Timothy
2017-02-20T00:00:00Z
Really lovely place to stay for friends and dogs. It is charming, quirky and has all mod cons. Excellent walks, eateries and places of interest to visit nearby. Extremely hospitable owner on site nearby to help if needed. A place to chill out and have fun.
Helen
2017-04-01T00:00:00Z
A beautiful unique and quirky home set in beautiful gardens. Scrupulously clean. We had a lovely time with our baby daughter who we bathed in the kitchen sink :) Modern fully stocked new kitchen great for cooking and baking. Great power shower. We were visiting family so were familiar with the area. For those that are not the location is only accessible by car really. There are several decent pubs and restaurants a short drive away and one pub just opened a 20 minute walk down the road. Great host who lives in the grounds.
Emily
2017-04-06T00:00:00Z
Highly recommend this property. We all had an amazing time, everything we needed was provided and the host even purchased us some extra ice for our Gin and Tonics. We will definitely be back and have already recommended the property to friends.
Clare
2017-03-12T00:00:00Z
Lovely, very quirky property which had a lovely feel about it. I stayed here as I was visiting my mother in a local (superb btw!) nursing home and I live abroad, the location is perfect for me and I will definitely stay here again on my many visits to her. Check-in is easy as Simon's sister lives on the site and she is therefore there to help if it's needed. Super new kitchen too and a lovely baby grand piano, it was nice to play again, it's been awhile! Nice quiet rural location but close to local amenities (country pubs, supermarkets etc.)
Anne
2017-02-03T00:00:00Z
My friends and I rented The owls for the weekend to celebrate birthdays and catch up. It was the perfect setting, a great house in a perfect location, plenty to do. House is as described and more!
Lucy
2017-03-05T00:00:00Z
Huonetyyppi
Koko talo/asunto
---
Majoituspaikan tyyppi
Talo
---
Majoittujien määrä
8
---
Makuuhuoneet
Lancashire, Englanti, Britannia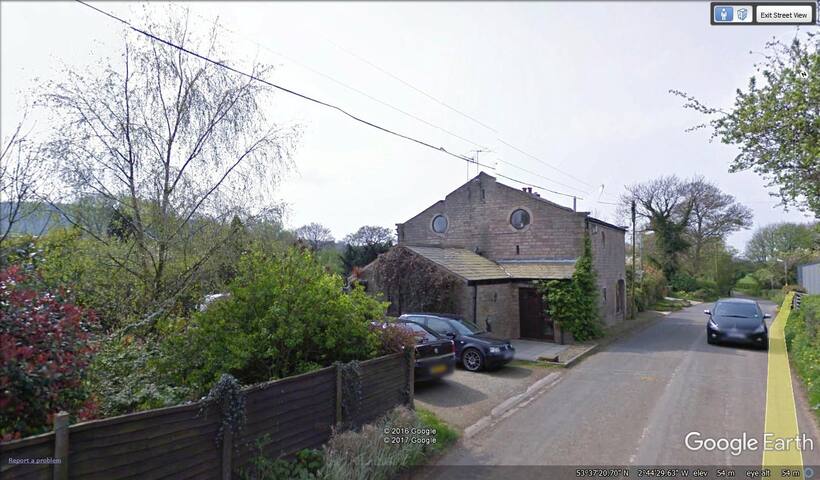 Huonetyyppi
Koko talo/asunto
---
Majoituspaikan tyyppi
Talo
---
Majoittujien määrä
5
---
Makuuhuoneet
Leyland, Englanti, Britannia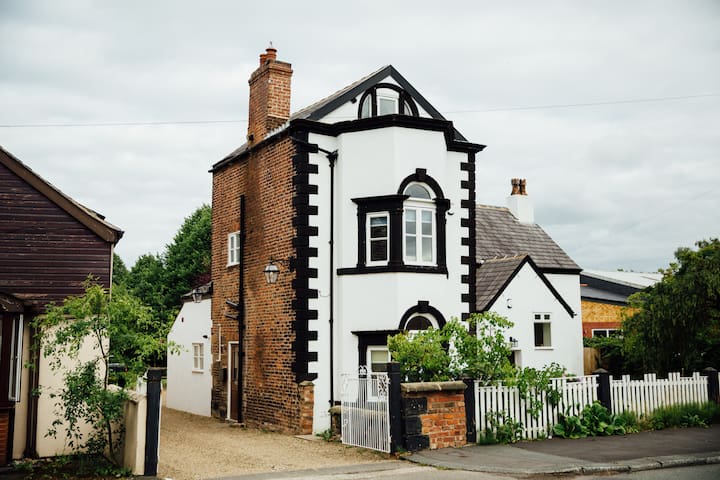 We loved this place. Even though we only were there a short period. Everything was so well organized and both Joanne and her friendly Neighbour made our visit pleasant. Our best recommendations! /Marianne
Marianne
2015-06-07T00:00:00Z
First time booking through AirBnB and I can only say what a supremely pleasant experience...makes one wonder "why bother with hotels?" Excellent host, beautifully clean home, fantastic amenities, great communication, exceptional value, perfect location,need I say more?
Anthony
2016-09-22T00:00:00Z
A very nice and stylishly decorated property, in a quiet neighbourhood, but still close to local amenities and the motorway network. The arrival instructions were very well detailed, as was the information pack contained in the property. The property is extremely well fitted out in terms of appliances, crockery, cutlery, etc. We had no problems during our stay, so had no need to contact the host.
Andrew
2016-08-28T00:00:00Z
Beautiful large fully furnished modern house and decor. Ideal for families with small children (not 4 adults as beds may not suit). Full kitchen facilities made our stay perfect as we were able to cook dinner which made our stay more affordable. It was nice to be able to do our own laundry even though there was no dryer option, the breeze outside countered that very promptly, however another drying rack would've been great. Owner was flexible with assisting us to extend our stay. Would recommend.
Sean
2015-07-13T00:00:00Z
The property: The house was even better than we expected; it is very nicely furnished and big enough for 5 adults with a nice spacious lounge and kitchen. The place was perfect for a family vacation, we really appreciated the lovely home. The owner: We never met Joanne but she was a great host, she replied to all of our inquiries in a timely manner and usually she gave very helpful solutions or suggestions. She had the place ready for us and was welcoming. The owner's house rules are simple and easy to follow. The area: although there wasn't much to do in Leyland, it's within a driving distance to many great attractions, so I think the house is perfect location wise. The neighborhood itself was quiet and generally nice. Pros: Great value for money. We had much more room than we would have had in a hotel room for a lot cheaper even with all the home appliances like a washing machine, hoover, etc. Cons: The only thing I could think of is that after all it is someone else's house, so we did worry a lot about keeping the place nice and clean. I would definitely recommend this property for a family holiday.
Amna
2015-03-30T00:00:00Z
Joanne's house is very well equipped and offers lots of space. It was very clean and perfectly located for our purposes. Jo is easy to contact and always available if you need some help or advice. Thank you!
Christiane
2016-11-25T00:00:00Z
Felt more than welcome at Joanne's place - place was actually better than the one portrayed in the photo gallery. Modern, comfortable and luxurious apartment with anything one would dream of. Definitely recommend the place to anyone. New and quiet neighbourhood with nearby supermarket, train station and restaurants.
Jacob
2015-03-20T00:00:00Z
Lovely home very clean and tidy and a lovely host thank you
Barry
2016-11-20T00:00:00Z
Huonetyyppi
Koko talo/asunto
---
Majoituspaikan tyyppi
Talo
---
Majoittujien määrä
5
---
Makuuhuoneet
Leyland, Lancashire, Britannia