Peaceful secluded guest house in large forest property just 5 minutes from Orangeville and 1 hour from downtown Toronto. Can be arranged as a two bedroom with privacy or a one bedroom with extra room. Queen bed. Fabulous bathroom with views. The guest house is about 100 feet from the main house. Quiet, with nice forest walks, yet with easy quick access to Orangeville and routes to Toronto. Very restful.
Ultimate upscale privacy but conveniently close to town. Views in all directions: gardens, gazebos and forest. Private drive with parking and private entrance. 70 feet away from main house, the apartment is above a well built heavily insulated 3 car garage. Solid oak door and window frames, large windows, stone and laminate floors, well appointed bathroom. The apartment can be set up as two bedrooms separated by common sitting/kitchen/bathroom or as a very spacious single bedroom with a separate living room, and a kitchen/bathroom area in the middle. Two entrances enhance the privacy. Bright and spacious and totally private. Property offers 1+ km of walking trails and gazebos for your use. Bruce Trail access points are within a few minutes drive. This is a fabulous accommodation for two couples without children or a couple with two children who want to use it as a base from which to explore the local attractions (Bruce Trail, art studios, fine restaurants, antique stores, golf courses, skiing at Hockley Valley).
The "Headwaters" region of Ontario is a hilly and forested area within easy drive of Toronto. Toronto, with 5 million people in the greater metro area has everything a big city can offer and it is an easy day trip. Within a short drive of the apartment are several quaint Ontario small towns with craft and antique stores, excellent restaurants, pubs/bars, small theatre and commercial facilities. The famous Bruce Trail winds through the area and is a major destination for walkers/hikers. There are many golf courses in the area suitable for beginners to experts. Bicycling, hiking, golf and horseback riding are popular in summer. Viewing the colour change in the trees is popular in throughout October. Skiing and nordic skiing are popular in winter. One of the premier nordic ski facilities in the province is 5 minutes away at Monora Park. Hockley Resort features downhill skiing 5 minutes away. Collingwood offers downhill skiing less than an hour away. For international travelers, Muskoka, Tobermory, Niagara Falls, Wonderland (family theme park), CN Tower, CasaLoma, Lake Ontario, major league sports (hockey/football/soccer/basketball/lacrosse/baseball), Elora Gorge, Fort York, the Canadian National Exhibition, Toronto Indy, Pride Parade, and other well known events/sites are good day trips. A modern and well equipped hospital is 5 minutes away. This apartment is ideal for families visiting patients at Headwaters Health Care Facility, or for healthcare professionals visiting that facility for a period of time.
Bill and Kelly were very friendly and welcoming. The apartment is lovely and the grounds are beautiful and relaxing. Had everything I could have wanted or needed; there were even juices, milk and cereals available! Definitely recommended for a low-key getaway, with easy access to all that Orangeville offers.
Heather
2016-07-25T00:00:00Z
I booked this place for my dad who was traveling to Canada for a wedding. Bill was great to communicate with and very helpful, even sending detailed driving directions from the airport to his place. My dad had a great stay overall. Thanks again Bill!
Amy
2016-06-19T00:00:00Z
Had a wonderful, relaxing time. Very peaceful with lots of natural light. The suite is beautiful, clean and fully equipped. Bill even had food available for our convenience. Our expectations were far exceeded.
Stephen
2016-10-02T00:00:00Z
Our experience was excellent it was more then what we asked for! Our hosts provided us with fresh food after a long day of travel, they waited up for us and they gave us much needed directions. We had a lovely time and this beautiful property!
bree
2016-07-18T00:00:00Z
Bill was extremely friendly, hospitable, kind and professional. I would highly recommend his facilities as they are very clean and very well kept. Great experience and look fwd to staying with them again!
David
2016-06-27T00:00:00Z
Bill graciously accepted a last-minute reservation which was a great help to our family. Lovely spot.
Sean
2016-07-10T00:00:00Z
Bill was an outstanding host. The coach house is an absolute gem and tastefully curated with all of the amenities needed for your stay. Highly recommended. Clean, quiet and well apportioned. It exceeded my expectations.
Dean
2016-08-14T00:00:00Z
Great quiet location, privacy, and fresh country air ! close to towns (Orangeville)for shopping. proximity to hiking trails and skiing in the winter. kitchen and bathroom well supplied, although there is no stove in the kitchen, but we didn't need that anyway. lovely, bright, airy, 2 decks to sit out on and enjoy the stars and night. we had a great time, and the next time we are up for reunion or just visiting, we have a great place to stay !
connie
2016-08-07T00:00:00Z
Huonetyyppi
Koko talo/asunto
---
Majoituspaikan tyyppi
Huoneisto
---
Majoittujien määrä
4
---
Makuuhuoneet
Mono, Ontario, Kanada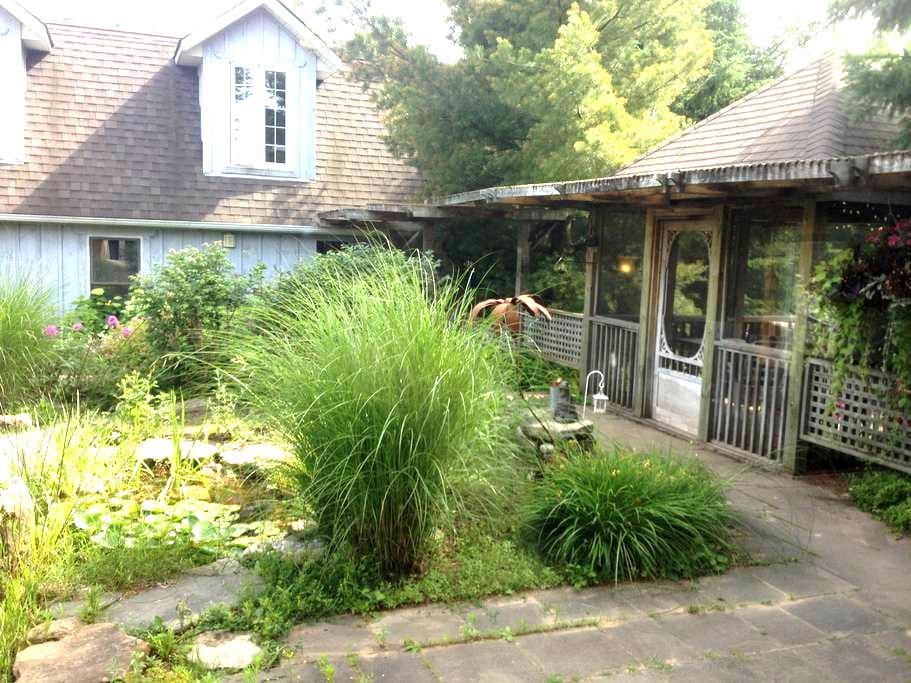 Beautiful private horse farm - half an hour from airport. Walking trails and paddocks available
Huonetyyppi
Yksityinen huone
---
Majoituspaikan tyyppi
Huoneisto
---
Majoittujien määrä
2
---
Makuuhuoneet
Caledon, Ontario, Kanada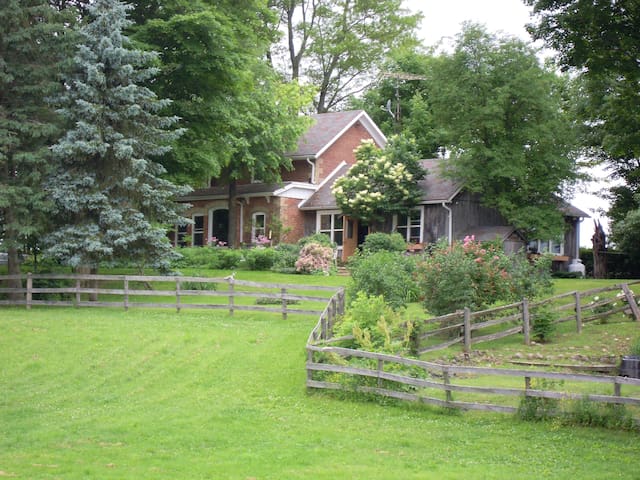 5 minute drive to shopping, restaurants, grocery, bars. 13 Km from King Rd & 400. 18km to 427 & Zenway Blvd. For your sole personal use: 1 Bedroom, 1 Office, 1 Bathroom. Free WIFI. Shared: Kitchen/Laundry Parking: 1 car on driveway or up to 2 motorcycles in garage.
Huonetyyppi
Yksityinen huone
---
Majoituspaikan tyyppi
Huoneisto
---
Majoittujien määrä
2
---
Makuuhuoneet
Caledon, Ontario, Kanada

Walk out basement Apartment, very bright, with kitchen, family room, fire place, internet, TV, laundry included and beautiful view. Available June 15. Gilda (PHONE NUMBER HIDDEN)
Huonetyyppi
Yksityinen huone
---
Majoituspaikan tyyppi
Huoneisto
---
Majoittujien määrä
2
---
Makuuhuoneet
Caledon, Ontario, Kanada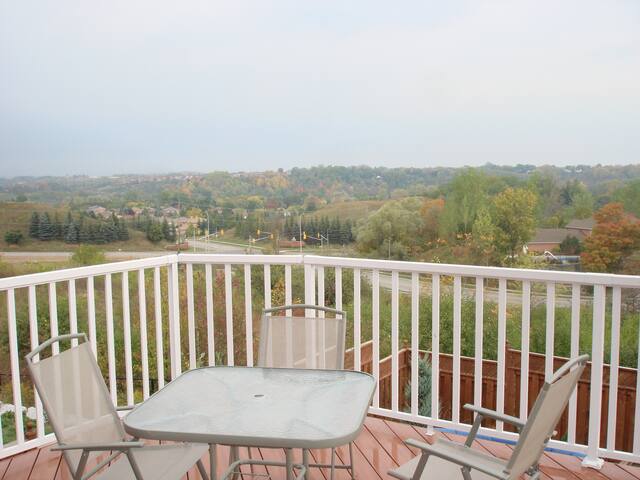 You'll love this room because of the earthy decor and soothing colors. Our house is close to the airport, parks, conservation areas, convenience stores, restaurants, city mall and GO station (bus & train). Downtown Toronto is 30 minutes away by car. Come and enjoy the large space, ping pong table, TV + surround sound and our beautiful garden backing onto the ravine. We welcome all couples, solo adventurers, and business travelers.
Huge open concept apartment with full surround sound system, ping pong table and all kitchen equipment provided. The apartment has 2 bedrooms and may be shared with other airbnb guests.
Quiet and safe residential area.
Cannot complain about anything she was a perfect host
Christopher
2016-10-31T00:00:00Z
Natalie and Bhavesh are very helpful hosts. The listing description is accurate and there was no hassle in any part of the stay. Would recommend to anyone !
Shrirang
2016-09-18T00:00:00Z
Just to start off... This place is beautiful. So well decorated and put together, you feel wonderful as soon as you step in. The kitchen was well stocked with various teas, coffees, and spices. There was cereal available for breakfast with milk in the fridge. My finance and I cooked two meals during our stay and we loved how there were all the pots and pans we needed to cook. Cozy sofas to lounge in with a great surround sound system but only drawback, no Netflix. Gorgeously decorated bathroom with a great shower, and the bedroom was perfect. The bed was good and we slept like babies. Overall, we highly enjoyed our stay. We were given maximum privacy and the hosts were very nice and accommodating with us checking in and out at fixable times.
Assad
2016-09-11T00:00:00Z
As comfortable as before. 2nd stay here. Natalie and Bhavesh are nice hosts !
Shrirang
2016-10-23T00:00:00Z
The apartment was super clean and looked exactly like it does in the pictures. I only stayed the 1 night by would absolutely come back for another stay.
Daniel
2016-11-02T00:00:00Z
Very warm welcome and helpful. Nice place, as described.
abid
2016-11-16T00:00:00Z
Really great stay here. Loved the place
Lucas
2016-09-26T00:00:00Z
The host was very welcoming and accommodating to our needs. Assuring that we had everything we needed. Made us feel right at home as I would definitely recommended this beautiful place.
Aj
2016-09-01T00:00:00Z
Huonetyyppi
Yksityinen huone
---
Majoituspaikan tyyppi
Huoneisto
---
Majoittujien määrä
2
---
Makuuhuoneet
Brampton, Ontario, Kanada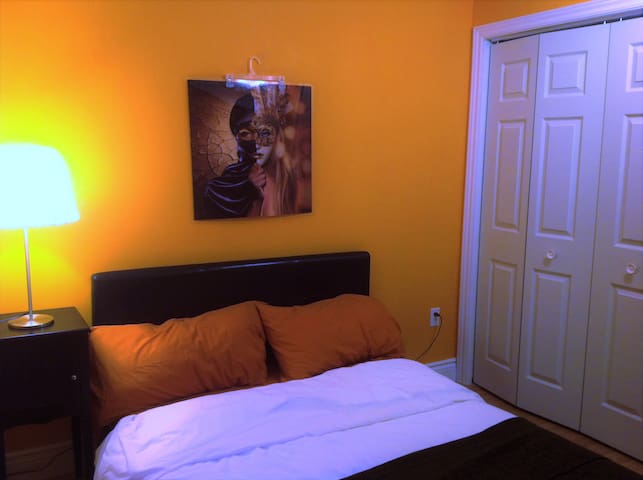 Newly built modern two bedroom condo located in Brampton (near Toronto). 15 minutes drive from Pearson international airport. 20 mins away from Vaughan Mills mall (one of Canada's biggest malls). Located on the 5th floor with an amazing view.
Modern look with a prestige location. Free parking space provided. Fiber internet with blazing speeds. IPTV box with a ton of channels. Big screen led tv.
Very peaceful neighborhood with quiet tenants.
Place was cozy, building was clean and quiet. Though we did not get to meet Amrinder in person, he did check in via text and returned text messages promptly. Overall, we enjoyed our stay there.
Tameka
2016-05-26T00:00:00Z
He's a scammer beware
Rachel
2017-03-22T00:00:00Z
It was not perfectly cleaned, I would expect it be cleaned, everytime a guest checks out. Also please change the mattress. And add either a coffee machine or an electric kettle. Overall, it was ok.
Khalid
2016-07-17T00:00:00Z
He is very nice to take care of our family. All of us like the house very much. We will stay there next time. Very convenient for go round.
Elaine
2016-08-26T00:00:00Z
To start with Amrinder is great host. 1. He picked us from hotel and drove us to his place. 2. The condo has all the equipment and even without us asking for the iron and iron board, he provided it to us. 3. Internet is amazing - 4 people connected at same time, and then also super speed. 4. Internet TV with all channels, Hindi, Punjabi, English and what not. 5. Newly furnished house, loved the place. 6. Gym is good too. I would recommend this place to everyone who is visiting Brampton - short term or long term.
Shalley
2016-03-06T00:00:00Z
Place was spacious 2 bedroom like the pictures ,however its was not cleaned before I got there.. he said it would be dust but there was definitely people sleeping there as there was hair and skin particles on the sheets I had to wash them myself . No toilette paper or toothpaste . Great place other than me having to clean everything myself
Rachel
2017-03-28T00:00:00Z
Belle appartement au calme dans un immeuble splendide Manque peut-être des ustensiles pour cuisiner
FABRICE
2017-02-09T00:00:00Z
Perfect place. Amrinder is a great host.
Shalley
2016-03-26T00:00:00Z
Huonetyyppi
Koko talo/asunto
---
Majoituspaikan tyyppi
Huoneisto
---
Majoittujien määrä
4
---
Makuuhuoneet
Brampton, Ontario, Kanada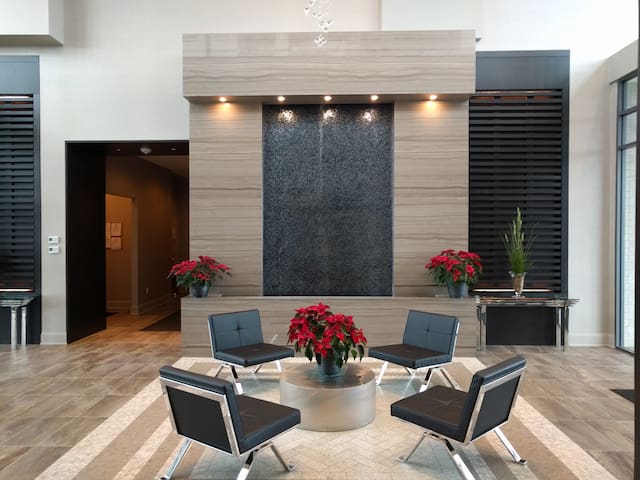 Bilingual
We speak English and French and we are people person.
We are located in the prime area, very easy to travel around the GTA
Huonetyyppi
Yksityinen huone
---
Majoituspaikan tyyppi
Huoneisto
---
Majoittujien määrä
2
---
Makuuhuoneet
Brampton, Ontario, Kanada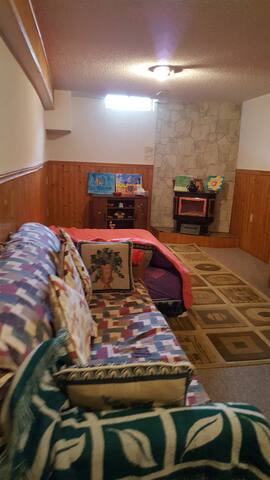 Quaint and quirky little upstairs apt. within walking distance of Brampton's downtown amenities. Great for 1-2 very quiet guests. Eat-in kitchenette - no stove. Vintage double bed. Unique bathroom with large bath + hand-held shower. NO stand up shower avail - very low ceiling in this bathroom.
Please be quiet. You are in someone's home and we are a semi detached house so we can hear everything! Unusual Victorian home. Vaulted staircase leads up to large, bright window. Ceiling fans for comfort. Electric fireplace for additional coziness. Bathroom is built into the eaves of the back of the house, so a shower can't be accommodated - or very tall guests! Large bathtub with hand held shower. You can reach me by text or AirBnB at any time. I won't be an "in your face" hostess, so you'll have a private little apartment to yourself. NOTE: There are 2 dogs downstairs, so if you have allergies, this may be of note for you.
This is a great neighbourhood for walking. Beer & Liquor Stores within a short walk. World-class dining and unique and affordable food options also within a walk. Convenience store at end of street - right across from Dairy Queen! Starbucks and Coffee Culture on the next block. Downtown Brampton has some great events throughout the year with outdoor movies and skating in the winter. Theatre, Museum, and Art Gallery within walking distance too!
The place was very great and clean. the place is located in downtown brampton one hour far from Niagara falls and 20 minutes from down town Toronto which is perfect for those that they want visit around toronto. Also the neighborhood is very quit and respectful. thanks sharon for the place
youssef
2016-07-25T00:00:00Z
Sharon was a great host. Communication was excellent. The apartment had everything I needed and is in an excellent location. Would go back without hesitation.
mike
2016-10-06T00:00:00Z
Another fantastic stay! Completely no fuss check-in and out, this is one of our favorite places to stay!
Katherine
2016-03-09T00:00:00Z
Sharon' s place is well located in downtown Brampton. It is a functional place with bedroom , kitchen and a bathroom.
Kumar
2016-07-05T00:00:00Z
The description is very accurate. This is the upper storey of an older home which has been converted into a self contained appartment. So it is not modern, but oozes with character, is well equipped and very comfortable. As you have the entire run of the upper floor, it is very private. It is close to the many shops and restaurants in Brampton.
Peter
2016-07-22T00:00:00Z
Great location, nice and spacious place. It was a great experience even though it was a very short stay.
Richard
2016-02-15T00:00:00Z
Cute and clean little place, as if we were staying right in the 50's. Very close to downtown Brampton.
Sylvain
2016-10-10T00:00:00Z
Sharon was very friendly and accommodating even though we didn't meet her. Great place especially for the value you are getting it at. Really clean and nice. Would definitely stay here again.
Gajan
2016-03-21T00:00:00Z
Huonetyyppi
Koko talo/asunto
---
Majoituspaikan tyyppi
Huoneisto
---
Majoittujien määrä
2
---
Makuuhuoneet
Brampton, Ontario, Kanada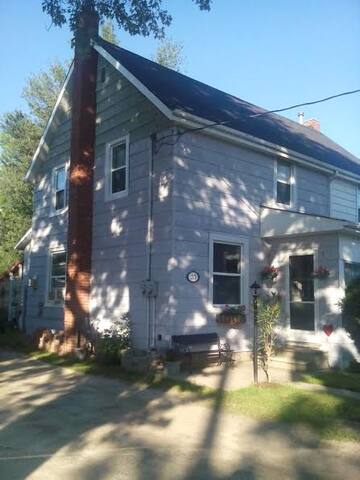 5 minutes to the subway or Little Italy. Our sunny and inviting apartment is home to a mid twenties female and 2 mid-thirties guys. We're pretty cool, and are also travelers, so we know what it's like as visitors and create an environment we'd be happy to stay at.
Nestled between Bloorcourt, Dufferin Grove, and Little Italy, our place has a lot going on for it. Scoring high points for walkability and accessible bike lines (URL HIDDEN) Our location is ideal. For the bike riders, you'll be happy to know Harbord Street, which has a designated bike lane, begins right at our doorstep! Dufferin Mall which is just beside the fairly spacious park of Dufferin Grove is a 10 minute walk away. On the summer weekends, the park is lively with Farmer's markets and events that are open to the public such as cooking your own pizza in park's clay ovens.
Our neighbourhood is great. Again, lol, please check out the walk score.
Bob and his roommates couldn't have been more welcoming. Nice apartment, easy to find (and short walk from the subway with large amounts of luggage) and well located for shops/restaurants/bars. A great landing spot for anyone arriving into Toronto. Thanks for a great stay.
Gemma
2015-05-09T00:00:00Z
Bob and those he lives with are a great and friendly group of people willing to strike up a conversation and share their stories. The room itself was nice with a comfortable bed and a good internet connection. The flat is a quick walk south to College St to catch the 506 or north for the subway, which made it really easy to get around. If I needed somewhere to stay in the future and the room was available I would definitely book again!
Thomas
2016-07-30T00:00:00Z
Robert and Will where very welcoming and hospitable. I would be happy to recommend this place and will likely come here again if there are still listing when I re-visit the city. The room is comfortable clean and cosy and I also had access to the kitchen. Very friendly household.
Gavin
2016-12-04T00:00:00Z
Bob und seine Mitbewohner sind sehr nett und hilfbereich. Ich hab mich von Anfang wie zu Hause gwfühlt. Die Lage ist super Zentral und man erreicht die UofT bei öffentlichem Verkehr in ca. 8-10min. Ich werde die Unterkunft nur empfehlen.
Dato
2015-10-31T00:00:00Z
Robert was very welcoming and communication was great before arrival. The room is simple and comfortable. Robert left a fan in case it was to warm and there were some other nice details such as soap and shampoo. The apartment is conveniently located and it's easy to move around. Its an old construction so floors and doors are a bit noisy, but overall it was a really nice stay. Thanks!
Beatriz
2015-08-24T00:00:00Z
I stayed there for 3 weeks and everything was good. Robert and his roommates are very friendly and helpful. They gave recommendations for Restaurants, Bars, Shops.. in the neighborhood, wich is all very Close. In my room there was even a power Adapter. Mails he answered quickly. Subway is to reach by a 5 Minute walk and it takes less then 30 minutes to downtown. Thank you !!
Michael
2015-07-18T00:00:00Z
The apartment is located close to vibrant neighborhoods with shops and cafes and it's easy to get too by public transport, William and Robert were very friendly and helpful, they managed my heavy suitcase to the attic ;) and provided me with a lot of good tips for the area. All to recommend.
Agnieszka
2016-09-26T00:00:00Z
Rob made checking in really convenient, with everything you need already prepared in the room. Everyone I met at the house was friendly and welcoming. I would definitely stay there again, location is in an interesting neighbourhood and close to transit as well. It does get hot in summer and the street somewhat noisy. But the room is equipped with a good fan and even ear plugs available!
Benjamin
2016-09-11T00:00:00Z
Huonetyyppi
Yksityinen huone
---
Majoituspaikan tyyppi
Huoneisto
---
Majoittujien määrä
2
---
Makuuhuoneet
Toronto, Ontario, Kanada
Beautiful 1 bedroom in prime location with amazing restaurants, shops, and public transit right at your doorstep. Great night life in the area and only a short walk to the harbour front. Amenities include gym, squash courts, indoor and outdoor pool.
The building features
I LOVE MY NEIGHBORHOOD!!! It is in the middle of literally everything. Let me know what kinds of activities and restaurants you like once you've booked and I will be happy to give you my recommendations. I am somewhat of a foodie, so I have done my share of dining in the city over the years and I can definitely point you in the right direction!
Anthony's apartment is just perfect for a stay in Toronto. Central, near all the fun streets and with a parking (priceless!!). It's cozy, quiet and clean. I recommended without a doubt and will rent it again. Thank you !
Vanessa
2016-04-18T00:00:00Z
I was in Toronto for the weekend with my wife and we really liked Anthony's place. We had everything we needed and the bed was comfortable. The condo is well situated, you can walk to major attractions or take the street cars just in front. A tip : TTC day passes are good for 2 people traveling together on weekends.
Maxime
2015-07-20T00:00:00Z
Anthony was great - always responsive. Location was ideal - condo suited our needs well.
Christine
2016-06-20T00:00:00Z
Anthony's place was great! Perfectly located in a dynamic neiborghoud, close to downtown. It was convenient for 2 persons and Anthony was accomadating with some request. I will probably come back at this p'ace when I will get back in Toronto.
Annie
2016-04-26T00:00:00Z
First, the location is amazing! It's a great deal for being in the heart of a fun and vibrant neighborhood. The apartment itself is basic. It's a good option for people not planning on spending much time in the apartment and intend to explore the city.
Jillian
2016-06-13T00:00:00Z
Location was perfect! Place was very nice and clean! Anthony was very accommodating.
Kathy
2016-04-06T00:00:00Z
Anthony's apartment was clean, and the location is indeed very central. The grocery store right outside the lobby is very convenient. When we arrived we had some difficulty with the TV, and although he was not in town, we were able to communicate with Anthony to help us reset the cable box. The underground parking was also very appreciated. We also had a chance to enjoy the indoor pool and hot tub.
Lina
2016-03-16T00:00:00Z
We really enjoyed our stay in Anthony's King West apartment. The view of the city is excellent. Sunset's are particularly nice. The apartment is conveniently located to downtown restaurants, bars, attractions, etc. We took streetcars and taxis to and from our destination with no problems. We enjoyed a dip in the pool and sauna after a long day of shopping and siteseeing. The Winerack and stores nearby are a plus as well.
Lance
2015-06-01T00:00:00Z
Huonetyyppi
Koko talo/asunto
---
Majoituspaikan tyyppi
Huoneisto
---
Majoittujien määrä
2
---
Makuuhuoneet
Toronto, Ontario, Kanada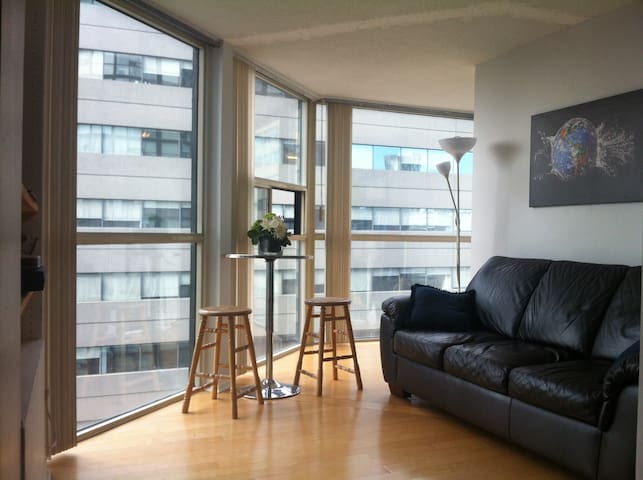 This is a large 2 bedroom basement/apt, has a separate entrance, 1 spacious bathroom/washroom. with kitchen and utensils. 2 Queen sized beds, 1 single bed and Beautiful Bathroom/washroom. Washing machine and dryer available. 1 car space for parking.
A self-contained apartment has its own bathroom and kitchen, so that you do not need to share any rooms with people. If you need to rent a car, you can let me know as my Honda CRV SUV is available on (URL HIDDEN) ", i can make it a better deal.
This is a family neighborhood, church, school, hospital and malls for groceries and shopping. Walmart 5085 Mayfield Rd, Brampton, ON L6R 3S9 Chalo Freshco , 10615 Bramalea Rd, Brampton, ON L6R 3P4 Trinity Common Mall, 210 Great Lakes Dr, Brampton, ON L6R 2K7.
Met us out front with keys and a tour. Let us know that if we needed anything just ask.
David
2016-07-03T00:00:00Z
Kevin definitely made us feel very welcome. There was even plenty of food, which was quite pleasant after the journey. Kevin was also very flexible with our check-in and check-out times. The apartment is spacious and well equipped. There are two bedrooms, a kitchen, a living room and a bathroom. Brampton is quite near to Toronto and also to Niagara falls (a little more than 1 hour driving). We definitely recommend this accommodation.
Michal
2015-09-21T00:00:00Z
This was our one of the best stays. The apartment was really nice and clean. There were fruits and some essentials in the fridge to welcome us upon arrival. Kevin is an extremely warm host who made us feel at home. He was always very nice and caring. He showed us around, took us to Niagara Falls and even dropped us to the airport. It was such a pleasure to be at this place with such amazing host. In all, this is a highly recommended listing. We will surely stay at this place whenever we will visit Brampton again.
Manju
2016-08-11T00:00:00Z
Kevin and Christina were great hosts and very friendly as well. Enjoyed staying here. The apartment was well equipped with a big TV. I would definitely recommend this accommodation
Suhail
2016-04-01T00:00:00Z
We have just stayed with Kevin and Christina over this past weekend 22nd - 25th July. My wife and I with 3 children really enjoyed our stay and were made very welcome. We had some food left in house on arrival, which was a lovely touch. Kevin even let us borrow his Sat Nav system to help us find our way around. Highly recommended house and lovely hosts. Thank you. David & Denise.
David
2016-07-26T00:00:00Z
Kevin and his wife Christina were very helpful and friendly. They showed concern on our late night arrival just like how our friends or family do. Thanks to both of them for giving us such a comfort zone. Had nice time with family just like if we were at our home. Feel home at this house :)
Firdaus
2016-05-23T00:00:00Z
We spent à good time in this appartment. The owners were really helpful and kind. The appartment was as described. Good location for visiting Toronto and Niagara Falls. Thanks again for the breakfast which was already there when we arrived.
William
2016-09-10T00:00:00Z
Kevin and his wife were very friendly, helpfull and patient. They have given us everything we needed. The basement apartment is very spacious and clean.
Amélie
2016-06-27T00:00:00Z
Huonetyyppi
Koko talo/asunto
---
Majoituspaikan tyyppi
Huoneisto
---
Majoittujien määrä
7
---
Makuuhuoneet
Brampton, Ontario, Kanada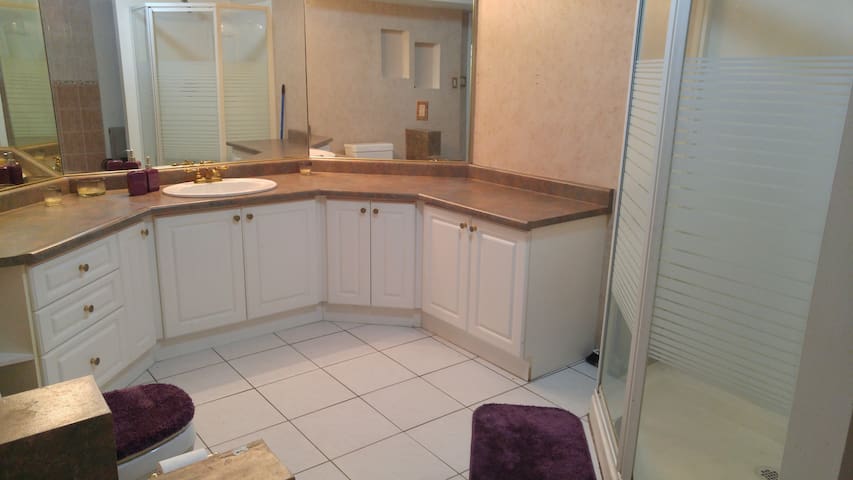 My place is close to Sheridan College, shopping with doctor's office, pharmacy, coffee shop, LCBO, restaurants. Short bus ride to Shopping malls (Square One, Shoppers World Brampton). My place is good for couples, solo adventurers, and business travellers. WiFi included! Fully furnished with bed, futon, TV, dining table, desk, kitchen basics. Full kitchen with large fridge, stove, oven, and microwave. Walk in closet, private entrance, private bathroom with shower, and full-sized washer/dryer.
Fully private basement studio apartment with separate entrance. The apartment space is approximately 500 square feet or 55 square meters.
Great location with schools, parks, shopping, food, and more all a short walk away. Great public transit nearby.
Great location , very responsive hosts. Just wished if the place is bigger.
Ahmed
2017-02-02T00:00:00Z
Kamal place was very clean and spacious. There was alot of store just across the street so it was easy for me to get food and other things. Kamal was very welcoming and showed me where everything was. When I need anything he was easy to contact.
Silas
2017-02-27T00:00:00Z
This was the best stay I ever had in airbnb. Firstly kamal was a good host. As soon I confirmed my booking, he messaged me if I have any special request and also messaged how to reach the location. After reaching his place, he was kind enough to explain about the restaurants ,shops nearby, buses to take and all other useful information. Kamal always respected my privacy and does message me in between to enquire if my stay was comfortable and do I need anything extra. About the place, the main advantage is the location. Nofrills ,LCBO , restaurant and other stores are just across the road which was very convenient. The neighborhood is very quiet and safe. Travelling was convenient since the bust stop was only 3 min walk and there are many buses operating to different places. This apartment is a completely independent furnished one with separate entrance. The place has all facilities available for cooking and has full utensils available. LCD TV and also internet with good speed and coverage is there. Initially I was bit worried before I moved in since most of the basements I stayed before had issues with Wifi having low range. But here the host has installed enough extenders so that the basement is well covered. Washer and dryer are there for use which was very convenient. I highly recommend this place and will surely return back to stay in this place if I had to.
VIVEKANAND
2016-10-06T00:00:00Z
We were a family of four: my wife and I with two kids, ages 2.5 years and 18 months. We were newcomers to Canada and in every respect couldn't have hoped for a better place. We lived at the place for about a month and a half and had a wonderful time. The location is superbly convenient, with a full-flegded shopping plaza steps away - grocery store, salons, restaurants, coffee shops and a gas station. A well-equipped and clean park around the corner. Multiple stops for public transit a short 2 to 3 minute walk. Kamal is a meticulous host with attention to detail. So, the place was clean, ready to live. We felt right at home and didn't have to worry about anything. He has a great family who are warm, welcoming and extremely helpful. We wish we had spent more time with them. All in all, my wife and I would highly recommend this place.
Zaheer
2016-11-29T00:00:00Z
We arrived early and Kamal was nice enough to have his wife let us in early. Unfortunately we did not get to meet Kamal in person but he was very responsive to any inquiries we had via text. The place was a describe. There was only on issue which I discussed with Kamal upon our checkout as I felt there was nothing he could have done about the issue while we were there. He stated that he would address the issue for the future visitors. Other than that we enjoyed out stay and would recommend the space for others.
Melinda
2016-10-09T00:00:00Z
Huonetyyppi
Koko talo/asunto
---
Majoituspaikan tyyppi
Huoneisto
---
Majoittujien määrä
4
---
Makuuhuoneet
Brampton, Ontario, Kanada
My place is close to restaurants and dining, family-friendly activities, and public transport.
Huonetyyppi
Yksityinen huone
---
Majoituspaikan tyyppi
Huoneisto
---
Majoittujien määrä
2
---
Makuuhuoneet
Brampton, Ontario, Kanada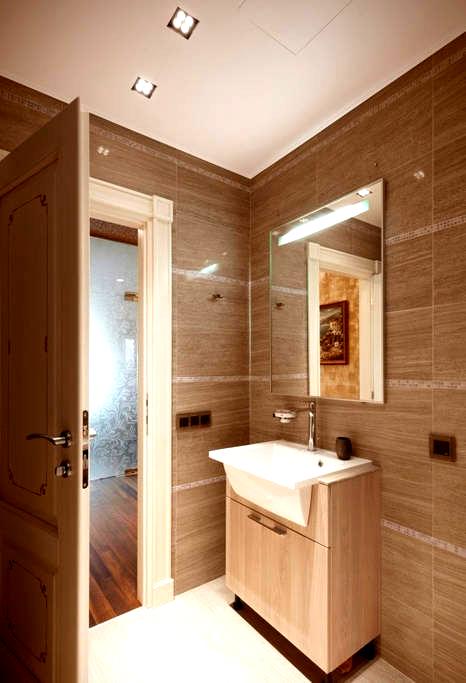 Friendly and convenient suite of rooms for overnight or weekly lodging, downtown across from Go station. Light meals/minimal residence care available. All conveniences accessable for stays in town.
Downtown , EZ access to Go. Bus, train, or drive/parking available.
Convenience to downtown and public transit.
Huonetyyppi
Koko talo/asunto
---
Majoituspaikan tyyppi
Huoneisto
---
Majoittujien määrä
3
---
Makuuhuoneet
Brampton, Ontario, Kanada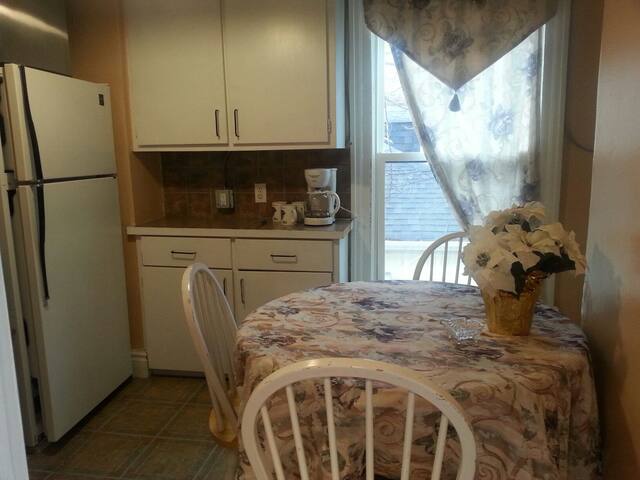 Clean, bright loft apartment on 100 acre farm with Humber River going through property. Owner lives on property on separate residence. Excellent hiking. A nature retreat. Quiet, peaceful surroundings. Balcony overlooking farm. A 45 minute drive to Toronto, 10 minutes to Palgrave Equestrian Centre, 15 minutes to Hockley Valley Resort. Adults only please.
Calming, bright casual surroundings. Sorry, no cable here. Small T.V. with DVDs in bedroom. Fully equipped kitchen with refrigerator, stove, dishwasher. Cutlery, dinnerware, pots and pans, toaster supplied. Board games. Continental breakfast - cereal, granola, coffee, tea, milk, bread, bagels, muffins.
Private Country property.
Huonetyyppi
Koko talo/asunto
---
Majoituspaikan tyyppi
Huoneisto
---
Majoittujien määrä
4
---
Makuuhuoneet
Palgrave, Ontario, Kanada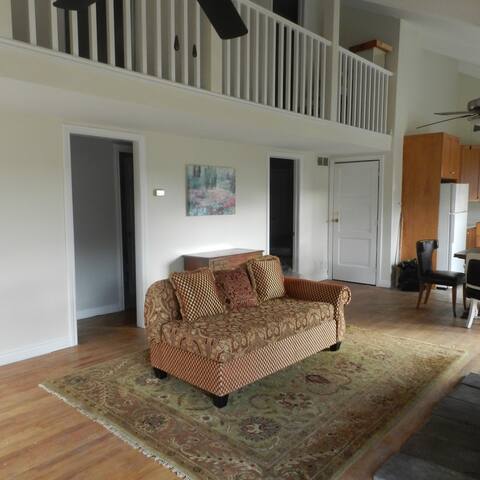 This beautiful second story apartment is fully equipped for a very comfortable stay for two. It has a full eat in kitchen, parking for one and is two blocks from St. Mary's hospital and Victoria Park. Also very close to the city center, many restaurants and located a short walk from the main transit terminal. Internet, Apple TV, and many everyday essentials are included!
This is a beautiful unit located on the second story of a century home in the heart of downtown Kitchener.
We are located a short walk from the city center. also just two blocks from St Mary's General Hospital. We are close to the School of Pharmacy, many tech business headquarters and endless dining options downtown. Beautiful Victoria Park is just minutes down the street.
Jason's place is great! Very nicely decorated and set up for guests. The space is very clean. Bottle of wine and chocolate on the pillow were both nice touches. Easy to get to and great parking behind the house which is super easy to get to.
Erin
2016-11-03T00:00:00Z
Gracious Host.
Riaz
2017-01-22T00:00:00Z
The place is beautiful and cozy. Jason was an amazing host and made sure that our stay was perfect. The space is very nicely decorated. It's also conveniently located, short driving distance to downtown but we opted to walk (17 mins) and take in the scenery. Would definitely recommend Jason's place to visitors of Kitchener and surrounding area. You won't regret it!
Diana
2016-10-16T00:00:00Z
Upon having another Airbnb host cancel on my boyfriend and I the night before we ventured 3 hours to Waterloo to see a concert, attempting to book Jason's cozy century home apartment was a last ditch effort before we had to settle for an average hotel room. This was our first Airbnb experience, and long story short, I had gotten a little turned around attempting to navigate the app on my phone and actually ended up cancelling my original request all together by accident. Jason contacted me regardless and after re-submitting my request he had graciously accepted moment later! This was around 12:00 am the night before we headed to the Kitchener/Waterloo area - so I was thrilled to have figured out a place to rest our heads after the show! Check-in day was a breeze, which was a relief as a new Airbnb-er. Jason sent me a simple yet very concise message about how to enter the apartment, because he wasn't present at the moment - an easy key lock box and a quick walk up a flight of stairs later we entered the unit. Jason had left some lights on inside to guide our way in, and the apartment was literally a warm welcome on its own, as it was snowing when we arrived. The size of the apartment is perfect for 1 or 2 guests. My boyfriend and I already reside in a tiny loft, so occupying this small living space for the night felt very homey! The bathroom is small and tidy, with everything a hotel would have included in it, and there's a cute kitchen with a fridge, stove, microwave etc. if you were planning on staying longer than one night! We literally just sat around and enjoyed the space for 3-4 hours before the concert, we each had a shower and enjoyed a few drinks before heading out for the night. Waterloo is around a 10 minute cab ride that cost 15 bucks or so, I'm sure this was a more expensive means of getting there, but we didn't mind! We returned around 11:30am-12:00am - snuck back into the apartment and considered watching some Netflix on a small wall mounted television that faces the bed. We were happy to have the option (just like at home!) but we turned in for the night instead. The bed was comfortable and we both slept like logs. The morning was great as we could sleep in without worry with the late check out time, even though we departed around 11 anyways! The apartment is both a close drive or a walk away from Kitcheners features, in addition, I noticed a lot of public transit options (bus or cab) going by the house regularly. There's also a private parking spot in that back if you have your own vehicle, so you won't have to worry about parking on the street or having to move your car in the morning! Overall, this place has it all! It's convenient, cozy,...
Katelyn
2016-11-25T00:00:00Z
Even though Jason was out of town for the weekend, he made sure everything was in place and communicated clearly prior to my arrival. It's an adorable little place that was in the perfect location for my visit. If I'm back in Kitchener again I would definitely stay here agin.
Josie
2016-11-06T00:00:00Z
Convenient location to downtown Kitchener and Jason made everything about the stay easy and welcoming.
Mike
2016-10-18T00:00:00Z
This place is fantastic! It was SO clean, I was really impressed, and it's beautifully decorated. Jason is a thoughtful host and I know he would have helped out if there were any issues, but there weren't and everything was perfect! I will definitely be staying here the next time I'm in the area.
Yasmin
2016-10-28T00:00:00Z
Great stay
Sara
2017-03-26T00:00:00Z
Huonetyyppi
Koko talo/asunto
---
Majoituspaikan tyyppi
Huoneisto
---
Majoittujien määrä
2
---
Makuuhuoneet
Kitchener, Ontario, Kanada

double top floor carry empty hall
Huonetyyppi
Jaettu huone
---
Majoituspaikan tyyppi
Huoneisto
---
Majoittujien määrä
2
---
Makuuhuoneet
Brampton, Ontario, Kanada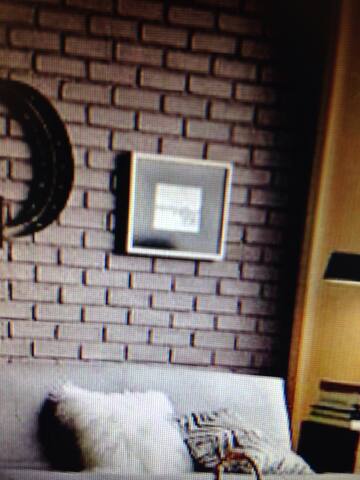 Quiet St.,steps from LRT and amenities, right in the heart of the city. Upper level of a century home. Private entrance. All inclusive. If you appreciate location and character, this is the right place for you.
Awesome place to live. Lucinda was a great host! Will surely recommend her place to others, my friends and family too! The place is clean, cozy and amazing. Lucinda welcomed me and my family with the flowers I love, Tulips!!!! woah like it was a surprise to me which made me feel happy. I was overwhelmed staying here!!! Thank you Lucinda ...Lots of love!
Neha
2017-03-31T00:00:00Z
Huonetyyppi
Koko talo/asunto
---
Majoituspaikan tyyppi
Huoneisto
---
Majoittujien määrä
2
---
Makuuhuoneet
Waterloo, Ontario, Kanada
1

–

18

hakutuloksista

300+ vuokrahuoneistoa
Anna päivämäärät nähdäksesi kokonaishinnoittelun. Lisämaksuja sovelletaan. Veroja saatetaan lisätä.