Syötä sisäänkirjautumispäiväsi muodossa pp.kk.vvvv
Syötä sisäänkirjautumispäiväsi muodossa pp.kk.vvvv
Kohteet, jotka voit varata odottamatta majoittajan hyväksyntää.
7 vuokrakohdetta
· Scunthorpe
7 vuokrakohdetta
· Scunthorpe
Anna päivämäärät nähdäksesi kokonaishinnoittelun. Lisämaksuja sovelletaan. Veroja saatetaan lisätä.
Heinä- ja elokuussa voit kokeilla yhtä näistä 100 arvostetusta kohteesta eri hintaluokissa ja kokea Sonoman paikallisen näkökulmasta. 24 tunnin sisäänkirjautuminen, Pikavaraus sekä paikallista viiniä ja välipaloja, jotta voit vain istahtaa ja nauttia matkastasi.
Our home is close to restaurants and dining. It is good for couples, solo adventurers, and business travellers. In addition we also have a double bedroom available.
We have lived in our home for 36 years, bringing up our 3 sons and working locally. We live in a large detached house in a very quiet neighbourhood with a large conservatory and garden. The bedroom is light, spacious and has a super comfortable king size bed. We also have a double room available.There is a private bathroom with shower over the bath. Both have been recently refurbished. Access to a large, shared dining kitchen and large garden. We are happy to help guests to make their stay comfortable and enjoyable, yet providing privacy too. We can provide a continental breakfast or, if preferrable , guests can use our kitchen to help themselves in private. We can provide a taxi service to and from the railway station which is about a mile away.
We are situated in a quiet road with parking space off road. There are shops, restaurants, pubs and a take away all within walking distance. The M18, M180 and A15 make us easily accessible. We are within an hours reach by car or rail of Leeds, York, Sheffield, Hull, York and Doncaster and half an hour from the coast. There are also local bus services to these cities. We have a no smoking policy in the house.
Joyce & Peter's beautiful home should be the benchmark for airbnb. Spotless, warm and very welcoming. We had the best time there and hope to return. Many thanks :)
david
December 2016
Joyce and Peter were excellent hosts. Very welcoming and nothing was too much trouble. They were interesting to talk to but also happy to give me space if needed Will definitely stay again if I'm in the area
andrea
October 2016
Huonetyyppi
Yksityinen huone
---
Asuntotyyppi
---
Majoittujien määrä
2
---
Makuuhuoneet
1
Scunthorpe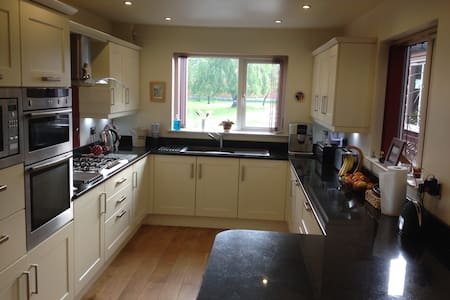 Set in a quiet and friendly area. Located within easy reach of M180 and A15. Exclusive use of your lounge, bedroom and en suite, share our Chinese themed garden. 5 minutes from The Pink Pig Farm.
Our space is unique as it is like home from home without the oven, everything you need, nice bedroom, modern en suite shower room, a relaxing lounge and garden to sit out and enjoy. You will have access to a secured garden to soak up the sun....or rain! shared only with us and the dogs. Secured storage for outdoor things such as your bike. Your room, en suite and lounge are yours to enjoy as it is separate from our bungalow although still attached for if you need anything from us. You have access to washing machine, dryer and iron, microwave and fridge which are all located in your private space. We will greet you on arrival and settle you in. We will chat with you if you are in the garden. We may call at your door to see if you are happy and relaxed with everything. Other than that you are in your own company unless you invite us into your lounge for a chat. We will tidy and wash any pots daily. So you can leave us a note if you prefer, anything that will relax your stay with us.
The Den is great. A big space and real value for money. Situated in a quiet residential area. Denise was a good host. Reommended
Paul
July 2016
The Den was everything we could expect and much more, spotless and fresh, and it served our purpose for what we needed, with more than enough space! We had a warm welcome and our Host was wonderful accommodating our arrival and departure times. We were surprised to find a small fridge, well stocked with cereals and fruit - were not necessary for me to buy anything for breakfast! It is definitely good to know that there was a washing machine and iron available especially when you want to stay for working trips. What I enjoyed most was our Host's little library of books and I could not resist reading her favourite book - which I enjoyed, good lesson to learn! Thank you Denise!
M S
July 2016
Very comfortable night Denise was most welcoming and very helpful locating some where to eat. She was accommodating with our arrival time.
Heather
September 2016
Really lovely quiet place to spend the night. Thank you Denise!
Jessica
September 2016
Wonderful stay, slept really well. The place was so clean & everything catered for.
Kelly-Ann
November 2016
As has been said by other guests, Denise's 'Den' is a wonderful space! We arrived to a very warm welcome and a super place to stay! Everything you could need for a comfortable stay is there. Lovely decor and immaculately clean. We were only there for one evening (to attend a concert in the beautiful Baths Halls) and wish we could've stayed longer and seen more of the area. Thanks for your hospitality, Denise and Andy!
William
September 2016
Denise was warm and welcoming, but was respectful of space and I didn't see her apart from when I wanted to. She was amenable to any particular needs I had e.g storing my bike, borrowing scissors. I injured my finger one day and she was caring but again respectful of my independence. When I asked for help, she bandaged my finger well, and asked about its recovery. The accommodation was quiet, warm and attractive. It wouldn't be suitable if you wanted to be preparing all your own meals. There is a fridge and a microwave (in the wardrobe in the bedroom) and plenty of crockery and hot drink things, but the lighting in the room is dim and there is little space for preparing. There's nowhere to wash-up but Denise took a tray of dishes to do this for me each day in her house. It's perfect if you're eating out or taking away or warming up the occassional meal. The bathroom is a tiled shower wet-room, with a door to the bedroom and a door to the living room. The whole floor of the wet-room gets wet after a shower, but it seems to dry by evening. There is an internal door between the living room and Denise's own home, which she uses if you need her help with anything. The washer and dryer are good, so is the iron, and there is a clothes horse if you need it. There are a lot of interesting psychotherapy-related books on the shelves. The wooden-clad bedroom had a nice atmosphere. I'd definitely recommend staying at Denise's.
Alice
November 2016
When we arrived Denise greeted us and showed us around. Everything was there, even breakfast arrangements for our special diet. The two rooms are spacious and very tidy. And we really loved the bathroom with the nice rain shower. Denise and her husband were really helpful with everything, they even sorted out our problem with the airline who lost our luggage. Thank you again! Everything is there, a TV set in both rooms, a fridge and a microwave, even a washing machine and a dryer. Parking on the premises and a separate entrance. We felt at home immediately, we will definitely stay there again when the time comes.
Christiane
March 2016
Huonetyyppi
Koko talo/asunto
---
Asuntotyyppi
---
Majoittujien määrä
2
---
Makuuhuoneet
1
Scunthorpe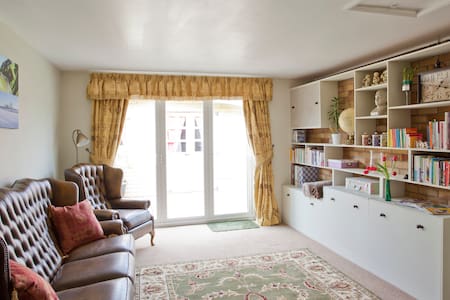 Traditional farm workers cottage on Farm above Scunthorpe near River Humber &North Sea Coast of Lincolnshire & Yorkshire. Two double bedrooms. Kitchen, Sitting Room, Bathroom. CH&Log Burner. The first bag of wood is free. Ideal Seminar Yurt in Garden of Manor.
It is a lovely setting and ideal for businessmen not wanting standard hotel. We are pleased to have those wanting Peace and Quiet on a farm setting. By Car but also taxi from Scunthorpe Railway Station and Bus at Dragonby. DN150BH for SAT NAVS or SAWCLIFFE FARM. We live in main Manor House nearby. We are farming and running Project known as THE SAWCLIFFE PROJECT see FACEBOOK to help disabled and vulnerable persons to enjoy time out in this Shared Gardening setting sponsored by BIFFA AWARD. We welcome garden enthusiasts to help.
It is abve Scunthorpe and pubs in Winterton are great fun. We recommend the gardening project but there is Elsham Hall and Normaby Hall to visit. Railway to Scunthorpe and then taxi or bus from Scunthorpe to Hull stops near by at Dragonby. Many come with cycles as flat areas in Linclonshire A car is helpful and many guests enjoy the Warren and other walks nearby. On a peaceful farm. Yert is used for activities and potentila for Wedding and other cermonies or BUSINESS meetings in an unusual setting too. We welcome use of cottage and helpers who want to garden with the project.
Due to unforeseen circumstances, I was unable to stay in the cottage, however I accepted a room in the Farmhouse instead. While this was adequate for my needs, I feel that for some this could have been a problem. Overall a positive and unique experience.
Barnaby
August 2016
Very friendly, made to feel welcome. Beautiful setting
Sarah
June 2016
Really enjoyed our stay. We were out and about much of the day but really enjoyed the time we spent there. It was a really pleasant space to stay - very calm, quiet, comfortable and relaxing.
James
September 2016
Brilliant! Friendly, warm and made fresh coffee and tea on arrival. Lovely quiet surroundings and only a few minutes drive to Scunthorpe. In fact you could be in any of the local towns in 30 minutes. The house - and it is a house - has been recently renovated and has just about anything you need. Well equipped kitchen, comfortable beds, hot shower and bath. Highly recommended.
Stuart
March 2016
Huonetyyppi
Koko talo/asunto
---
Asuntotyyppi
---
Majoittujien määrä
4
---
Makuuhuoneet
2
North Lincolnshire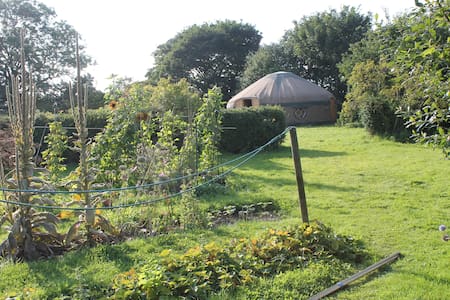 My place is close to - Alkborough Flats Nature reserve, The Humber Bridge and P&O ferry to Holland. - Tourist cities of York, Lincoln and Hull - the City of Culture - Tourist and family friendly activities such as fishing. Walcot Hall is situated within five acres of beautiful landscaped formal gardens set within twenty-two acres of parkland in the North Lincolnshire countryside. It is peaceful, exclusive and has plenty of outdoor space to explore..
Walcot Hall, is a Grade II listed Georgian Hall built in 1726, and is beautifully situated on five acres of wonderfully landscaped formal gardens within twenty-two acres of parkland in the North Lincolnshire countryside. The approach to Walcot Hall takes you through the wrought iron gates and along the sweeping gravel driveway to reveal the splendour of the Hall itself. From here you can walk through a secret passageway into our fountain garden, resplendent in lavender and bush roses. Alongside use of your bedroom, bathroom and our gardens, you are also invited to enjoy relaxation and breakfast in our Drawing Room. The drawing room exudes country style and grace, with a listed window that opens up to the fountain garden. If you need help during your stay, you only have to ask.
Situated in a conservation area above the Alkborough Flats Nature reserve just south of the confluence of the Trent, Ouse and Humber. 20 mins from the Humber Bridge and P&O ferry to Holland, one hour from York, Lincoln and Leeds. 35 mins from Humberside airport, 50 minutes to Robin Hood Airport.
Huonetyyppi
Yksityinen huone
---
Asuntotyyppi
---
Majoittujien määrä
10
---
Makuuhuoneet
5
North Lincolnshire
My place is close to parks, great views, and restaurants and dining. You'll love my place because of the comfy bed. My place is good for couples, solo adventurers, and business travellers.
Huonetyyppi
Yksityinen huone
---
Asuntotyyppi
---
Majoittujien määrä
2
---
Makuuhuoneet
1
North Lincolnshire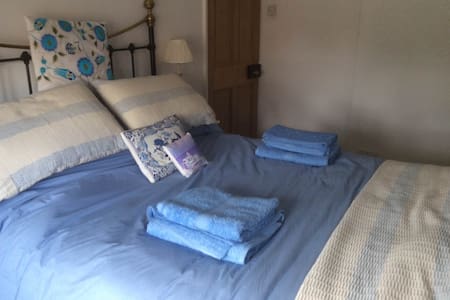 Spacious double room with en-suite shower & bed settee for extra guests in a modern house with large driveway in a quiet cul-de-sac. We're close to art, culture, great walks, views, family activities and fancy restaurants. You'll love the home from home feel, comfy bed, hospitality, communication & advice. Perfect for couples, families & business people; anyone wishing to relax in a hot tub and spend time in/around Hull, City of Culture 2017, only 20 mins away by car. Wholesome meals available.
We are half way between Hull and Scunthorpe with views of the Humber Estuary and we have a large and spacious dual aspect room that sleeps up to 4 people with en-suite shower on the top floor of a modern three storey house; in fact access to everything you need to make your stay relaxing and refreshing. Free use of hot tub. Wholesome meals can also be provided, just ask if interested and vegans will feel really at home. We are 20 minutes from Hull, City of Culture 2017, with good bus links from the bottom of our road and it is an hour's drive from the cathedral city of Lincoln. The iconic Humber Bridge is only 10 minutes away. It is also only five minutes away from one of the country's best foodie sanctuaries, Winteringham Fields, for an evening of gastronomic luxury and short taxi ride back to a comfy bed. Prior booking of your taxi with Winterton Taxis is available. The room has ample space for a travel cot; if required, just ask. Secure storage is also available. There is gas central heating for the colder nights and two windows for air circulation on those balmy late summer evenings. Healthy and hearty breakfast provided to set you up for a day or work, tourist adventures or family occasions. Light use of family's washing machine available upon request for longer-term residents. Friendly vegan family available to help with information about the Humber area, what there is to do and see as well as intersting places to eat. Co-op, post office, pubs, Chinese, Indian and pizza takeaways, chip shops, a beauty parlour and three garages are all to be found in the vicinity. It is only a five minute drive to Normanby Hall and Country Park. We are available to chat to you about the area and make you feel welcome in our home. Any help required, just ask. We will welcome you with a drink and snack and ask you about your requirements and we will attempt to be available at the times you need us to answer any queries and to help make your stay a pleasant one. We will have the kettle on ready for your arrival and to discuss your stay. We can also be there for you at breakfast between 7 and 9.30 a.m. to explain what is available or you can be left alone to enjoy it in peace and possibly in the garden when the morning is clement. Earlier breakfasts can be arranged for people leaving the house early for work. Please let us know if you wish to be catered for at other mealtimes and share our vegan feasts. We will also be there to show you where the tea and coffee making facilities are in the family kitchen, where you can also eat snacks. You are also welcome to order take-away meals, which can be eaten in the kitchen; we know the best places to call and which ones deliver.
Winterton is a quiet and small town near the Lincolnshire Wolds, Brigg, Scunthorpe, Hull, Beverley, Barton, Cottingham, Bridlington and The Humber Bridge with plenty of sights to see, such as the maze at Julian's Bower and walks as well as the River Ancholme and The Humber Estuary. The location is ideal for tranquil walks to the Humber through Winteringham and to the Wolds via Horkstow. The Ropewalk in Barton is well worth a visit for the arts and good food and we have good knowledge of lots of local veggie places to eat. Thornton Abbey is also definitely worth visiting for a relaxing step back in time. Regular bus service to Scunthorpe, Hull and Barton upon Humber with a bus stop at the end of the street. Good access to M180 and A63 as well as two airports only 30-40 minutes away (Robin Hood Airport near Doncaster and Humberside Airport on A18 towards Grimsby). Winterton Taxis available for booking from and to Scunthorpe and to local restaurants and their business cards are stocked in the room. We have a small and friendly dog, amusing degus and hamsters as well as a relaxing garden.
Debbie is a welcoming host who goes to great lengths to take care of her guests. Highly recommended!
Sara
October 2016
Easy to park, friendly welcome and very clean accommodation.
Graham
December 2016
Had a wonderful stay with Debbie, Paul and family. The accommodation and kind hospitality was first class, it was like being home from home. Would definitely recommend it to my friends and would certainly stay there again. Thank you for your kind hospitality. Sophia
Sophia
November 2016
Very caring host. Her husband Paul was a great guy to chat with. Enjoyed my stay with this lovely family!
Muhammad
September 2016
Immaculately clean and tidy room and house. Secluded quiet cul-de-sac. Off street parking. Welcoming hosts, plentiful breakfast.
Anton
December 2016
Just perfect. Debbie and her husband were wonderful hosts. A warm welcome with lovely hot tea and home made biscuits awaited us. As well as all the key local knowledge about the area, like the best place to park and dine. A good sized top floor spotless room for the 4 of us with plenty of storage and a beautiful on suite bathroom. Situated on a modern cozy estate a pleasant 30 minute drive over the famous Humber bridge into Hull. Will definitely stay again next time we're in the North East.
Matt
September 2016
Debbie's home is somewhere you need to be if you are looking for a "home away from home", whether on a business trip or just some time away, a place where you will be made to feel very welcome and part of the family. The room is spacious and comfortable and, with an en-suite bathroom, ensures your privacy. I would highly recommend Debbie's place as somewhere to go if you are in that area and looking for a place to stay.
Colin
January 2017
I have recently stayed at this property and the description for the property is accurate as per it's advertisement. The three storey house is set in a quiet cul de sac with available parking, with local amenities within walking distance. The owners of this beautiful house provided a warm and friendly welcome and made my stay very comfortable by the excellent service and facilities provided. The room was exceptionally clean and modern, with a comfortable double bed, two seater sofa, flat screen tv and ensuite bathroom; fresh towels and toiletries were also supplied. I would highly recommend this property and look forward to staying here again.
Nick
September 2016
Huonetyyppi
Yksityinen huone
---
Asuntotyyppi
---
Majoittujien määrä
4
---
Makuuhuoneet
1
Winterton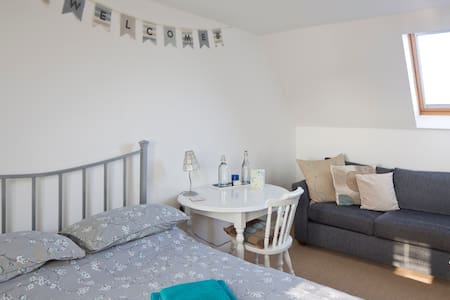 Own bedroom in a shared house. Keadby is 4 miles from Scunthorpe, the bus and train run every hour.
Private bedroom, within a family home. Keadby is 4miles for Scunthorpe, buses and the train run every hour. Private bedroom over looking the back garden, with space to hang your clothes, own TV with access to watch films on the media player. Guests can use the bathroom, kitchen, living area with table and the back garden with seating area. Please feel free to ask me any questions about your stay. Keadby is a small village, two shops, one has a post office with free cash machine and a chip shop. Feel free to ask me any questions about your stay.
Buses and trains run every hour.
Immaculate room and facilities. Lovely folk. Would certainly return if in that neck of the woods. Accommodated a tired motorcyclist very well. Bed very comfy.
Anthony & Mandy
August 2016
Verónica es una persona encantadora, la casa esta genial, muy amplia y moderna, la habitación es grande y con una cama muy cómoda.
Alexandro
December 2016
I was really made to feel welcome during my stay, and would definitely recommend this room for anyone looking to stay in the area. Veronica ensured all of my requests were met (using the iron, shopping items) and advice re local pubs and shops was very helpful! I would definitely stay here again (providing they'd have me back)!
George
August 2015
Veronica and Chilli the dog were great :) I just needed a place to crash for some quiet time and was able to get that here. Was greeted with a good cup of tea. Breakfast all provided in the morning though I wasn't hungry so skipped it. House was very very neat and tidy. :)
Caroline
September 2015
A lovely stay in a lovely home with a lovely couple. All very nice and modern. Comfy bed and wanted for nothing. Nice big modern kitchen, and breakfast offered as well! Spotlessly clean! Huge and lovely back garden - shame it's a wet October visit, as it'd be lovely to relax out there in the evening. Very quick and easy drive from Scunthorpe, and room to park in the driveway. I'm very grateful to have been your houseguest. Thank you again!
Nygel
October 2015
Although I arrived late evening, rather tired and probably smelly from a long bike ride, Veronica's husband was very welcoming and helpful. I enjoyed a hot shower in the clean and modern bathroom and slept well in the comfortable bedroom which had everything I needed. They'd helpfully left some breakfast out for me as I was leaving early, hope I didn't wake them up as I left.
James
September 2016
I have stopped with Veronica before and will continue to stay there if im n the area, house is clean, tidy, quiet and warm. Veronica and her husband are lovely friendly hosts who are very welcoming.
John
December 2016
I briefly travelled through Keadby for work and needed somewhere to stay for a night, which was made very easy at Veronica's - she was a fantastic host, let me come and go as I pleased, and helpfully answered any questions I had. The room is lovely, as was breakfast, definitely recommend staying in this property.
Ella
March 2016
Huonetyyppi
Yksityinen huone
---
Asuntotyyppi
---
Majoittujien määrä
2
---
Makuuhuoneet
1
Keadby
1

–

7

hakutuloksista

7 vuokrakohdetta