This large double bedroom is available in our family home, a (very) old stone built former-farmhouse in Broadclough, just outside Bacup. The house has easy access to the beautiful East Lancashire Moors, local amenities and motorways.
This large, clean double bedroom containing a king size bed and a dressing table with drawers available for use. We also have a travel cot and double air bed that could be used for children and another spare room that could be utilized for an extra guest if required; please contact us for more information. *1 additional guest in the same room won't be charged but an additional fee will be charged for extra guests or if an extra room is required.* In addition, the room contains a double wardrobe, and a a large chest of drawers and a tallboy. Normally, these are utilized by us, but we can leave them empty if storage is required. A shared family bathroom is immediately next to the room. There is free wireless internet connection available throughout the house (bear in mind there's no TV in the room, most guests watch movies and TV through their laptop but you're welcome to watch TV with us in the living room). Drinks and snacks can be provided to be taken in the room as desired. We do not provide a cooked breakfast but you will be able to help yourself to toast and cereal and other meals can be provided if required. Vegetarians and Vegans can be catered for. Clean and fresh towels and bed linen will be provided. Pets are welcome (within reason!).
*Please note: AirBnB does not necessarily show you the property nearest to your search criteria, so please check that Broadclough Farm is actually where you want to stay before booking* Broadclough Farm is located in the heart of the East Lancashire Moors, on the edge of the beautiful Rossendale Valley. Situated about a mile out of Bacup proper, Broadclough is a small hamlet whose name literally means broad valley; it has the feel of a rural hamlet whilst being within walking distance of the amenities of Bacup. English Heritage proclaimed Bacup to be the best preserved cotton town in England. It's a quiet and sleepy place with a high street full of local shops. Plus it retains many of the quirky folk festivities (such as the Britannia Coconutters beating the bounds) that most other places have lost over the last 60 years. For many, Bacup is becoming a destination in it's own right. The East Lancashire Railway is a heritage railway located around 5 miles away in Rawtenstall. The railways is a great day out and sees steam trains and other locomotives taking passengers to Heywood in Greater Manchester (from where you can easily jump on the Metrolink into Manchester centre if you wanted). Within minutes' walk from the house, you'll find some Dark Age earthworks, called Broadclough Dykes. The dykes are associated with the Battle of Brannaburg, one of the most important battle's in the history of the British Isles. The battle saw Anglo-Saxon King Æthelstan, grandson of Alfred the Great (who ruled the English kingdoms), defeat an army made up of Welsh, Scots, Irish and Vikings, following his annexation of Kingdom of Northumberland. Leading Æthelstan to be regarded by most, as the first King of England. Rossendale has the densest network of public rights of way in Lancashire and Broadclough is the perfect place to set out hiking from. So you can go off rambling over the moors and through the cloughs (valleys) to your hearts content if that's what you fancy. We're in an out of the way, although easily accessible, location; if you're looking for somewhere in the heart of a town or city then we're probably not the right place for you. Having said that, although we do back onto the moors, we're not in a completely isolated spot. Whether you're looking for a summer holiday, a winter break or just want a night or two away, we hope you'll consider staying with us at Broadclough Farm and enjoy what we and the area has to offer.
This was our second visit and Rachel, Simon and Leon made us feel like part of the family, even feeding us vegetarian haggis on the first night! We were very comfortable indeed and slept perfectly. Highly recommended place to stay with many lovely old mill towns to visit nearby.
Simon
2015-10-10T00:00:00Z
Rachel and Simon immediately welcomed us as part of their family as well as their three cats. We enjoyed many fun, informative conversations as well as a spacious, comfortable bedroom supplied with snacks and useful toiletries. Rachel even invited us to join them for a homemade dinner. Conveniently we could park our car directly in front of their farmhouse. We greatly enjoyed meeting this family and basing our sightseeing from their picturesque, lively home.
Nick
2015-10-30T00:00:00Z
Rachel and Simon are a delightful young couple who were most welcoming and offered to share their evening meal on arrival. We would certainly stay again if in the area. Rosalind & Jeremy
Rosalind
2014-08-20T00:00:00Z
Mum and I had an amazing experience staying with Rachel and Simon. The house is just lovely and so clean, the area is gorgeous and they are genuinely lovely people. Rachel and Simon went above and beyond on the night we spent there with a wealth of information for our trip and a delicious meal. I'd have loved to stay longer!
Rhiannon
2015-08-20T00:00:00Z
Feel yourself home even when you far away from your own. Rachel, Simon and Leon are lovely, helpful and bubbly personalities who make you feel part of their family during your stay. Lovely house, fully epuipped, with well behaved pets ❤ Thanks to give us safe and warm place to stay until we needed the most! Beatrix, Eva and Szepi
Beatrix
2016-01-31T00:00:00Z
We had the nicest stay with Simon and Rachel in their home. The house is charming with an incredible history, and everything was clean, well-cared for and warm! Simon and Rachel made it very easy for us to feel at home and had great tips on how to explore the surrounding area. We would love to come back and visit, and would recommend to anyone.
Carly and Jackson
2015-01-11T00:00:00Z
The photo's give an accurate description of the house and the environment. The guest room was perfectly clean, which was very important as I am allergic for cat hairs. I did have slight allergic reactions when in the kitchen for breakfast, but I was expecting that. A lovely touch was the bowl in the bedroom with fresh fruit, nibbles, toiletries and leaflets about the area. All communications with Simon and Rachel were clear and friendly. We love to come back when we stay in the area.
Catherina
2016-08-30T00:00:00Z
This was a last minute overnight stop on a short biking trip and from arrival Rachel and Simon welcomed me warmly into their home. A nice cuppa along with friendly chat and invited to make myself at home. ... in their home. The invitation to join the family for evening meal was gratefully accepted and Rachel provided a hearty feed. Nice big room with comfy bed and facilities in the next room added to a lovely stay with such a lovely family. Thank you
James
2014-10-05T00:00:00Z
Huonetyyppi
Yksityinen huone
---
Majoituspaikan tyyppi
Talo
---
Majoittujien määrä
2
---
Makuuhuoneet
Bacup, Englanti, Britannia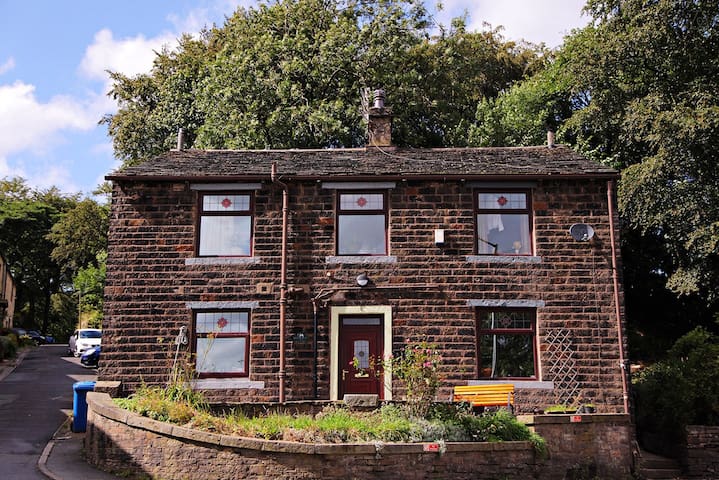 Stylish decor, overlooking garden that is not overlooked. The area in which I live in a historic part of Bacup. surrounded by beautiful views of the West Yorkshire Pennine. Easy access to Rochdale, Manchester, Bury, Burnley and all surrounding areas of Lancashire has to offer.
for single travellers or couples
Huonetyyppi
Yksityinen huone
---
Majoituspaikan tyyppi
Talo
---
Majoittujien määrä
2
---
Makuuhuoneet
Bacup, Englanti, Britannia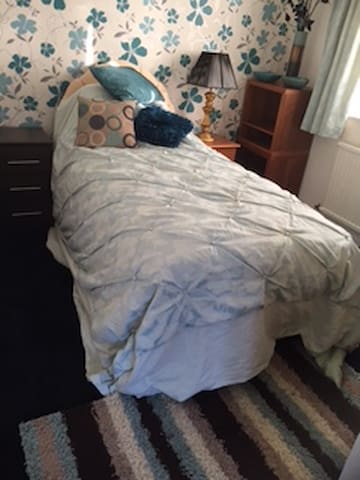 My place is close to the city centre. My place is good for couples, solo adventurers, business travellers, families (with kids), and big groups.
Huonetyyppi
Koko talo/asunto
---
Majoituspaikan tyyppi
Talo
---
Majoittujien määrä
16
---
Makuuhuoneet
Bacup, Englanti, Britannia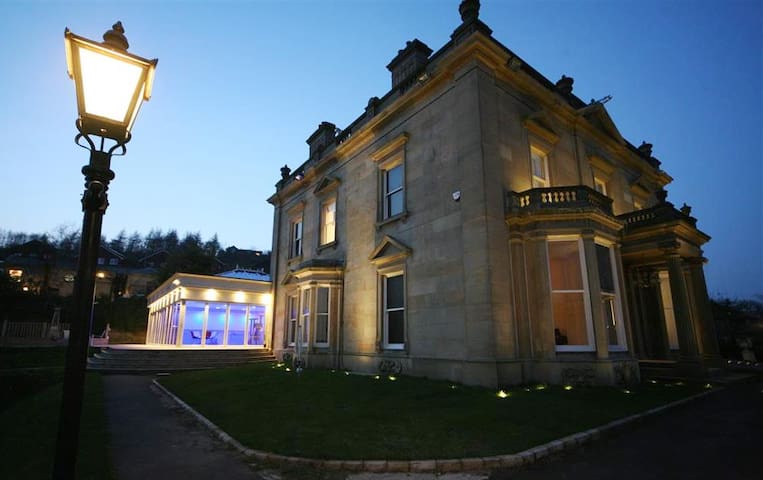 In the heart of the Rossendale Valley, 5.6 miles from Burnley. The cottage has a fitted kitchen, private bathroom, living/dining space & a private garden area to the front with outdoor seating. Campfire, games room, free WiFi & parking.
Villa was beautiful and modern and Rachel was extremely helpful. letting us use the washing machine over night so we could leave early the next day. their Internet was down which was annoying but out of their control. great location for us
Linda
2016-09-15T00:00:00Z
Really lovely studio. Only wish we had stayed in the summer as there is a great communal barbecue area. Ideal for a group of families.
Samantha
2017-02-19T00:00:00Z
A site with huge potential, and I would love to see it once spring is in full force. There is some building work ongoing on site, which isn't great. Other than that I'd say it's well worth the visit and if I ever go that area of the world again i'd stay again.
Torgeir
2017-03-12T00:00:00Z
Staying at Rachel's cottage exceeded our expectations, it was just perfect for what we needed, everything was as described, communications were EXCELLENT ! The duplex set up is great and why would you stay in a hotel when you have this kind of space and independence ! Location is great for the Ribble valley etc and we were so impressed that your place is top of our list for any future visits !! Peter
Peter
2017-02-05T00:00:00Z
Wonderful place to stay and a beautiful setting! Although we didn't get to meet Rachel, she was excellent at communicating with us letting us k ow any info we needed, will definitely recommend this place to friends
Patrick
2016-11-06T00:00:00Z
Had a 4 night break at Duplex Cottage and had such a lovely chilled time. Location was perfect for lots of dog walking and the cottage itself was just lovely and modern. The staff were sooo friendly and we didn't want for anything ... Even daily chats with the stable lady was so nice. Thanks all for a lovely stay will definitely be back and hope to meet the owner Rachel who by all people who know say how lovely she is, thanks again for such a lovely stay
Julie
2016-03-29T00:00:00Z
Perfect little place - couldn't have asked for anything better. It was in a peaceful location and there was a nice little pub around the corner. We only wish we could have spent more time relaxing there! Highly recommended! Thank you.
Ruth
2016-07-18T00:00:00Z
Loved our stay here, very nice facilities and perfect for us. My only complaint is with the additional 'Service charge' that only appears on the payment page. Can't see any reason at all that this should not be included in the banner price as it is non negotiable and unavoidable. Listen Airbnb, why spoil a good idea by using hidden charge So? You are not Ryanair, yet!
Rob
2016-08-05T00:00:00Z
Huonetyyppi
Koko talo/asunto
---
Majoituspaikan tyyppi
Talo
---
Majoittujien määrä
4
---
Makuuhuoneet
Lancashire, Britannia
Bacup - Airbnb
:
Keskimäärin

4.92

tähteä yhteensä

5

122

vierasarvostelusta