We have to stop this business because of local legal issue. Sorry for inconvenience. ______________________ Welcome! Enjoy your stay in large private room & private bath w/ queen bed , ottoman sofa, desk, chair and TV with shared access to the kitchen & laundry in a spacious private home. My place is good for couples, solo adventurers, business travelers. My place is close to I-64 (40), olive boulvard, hwy 141, shopping, restaurants and theatre.
This room is on the second floor in a 4 bedrooms 3.5 bathrooms house, you have your own bathroom, and you are welcome to use the full bathroom in the basement or the half bathroom in the first floor.
Sidewalks and mature trees along the quiet and safe subdivision. The house is centrally located at Chesterfield, and within an easy drive of Monsanto, Chesterfield Mall/outlets, Logan University, Mercy Hospital, St. Lukes Hospital, Missouri Baptist University, Maryville Center and Maryville University, ect.
June and Sam have a beautiful, quiet home convenient to Chesterfield. The room was luxurious, spotless and deeply comfortable. They are gracious and generous hosts.
Layman (Buzz)
2017-02-01T00:00:00Z
June and Sam are wonderful hosts. They have a very nice home in a great neighborhood. Liked the touch where they provided snacks and bottled water. Looking forward to going back soon.
Andy
2017-03-07T00:00:00Z
A very quiet place in a great neighbourhood. Strongly recommend it.
Gordon
2017-03-10T00:00:00Z
It was an amazing night, they were professional and respectful, in fact, it was unforgettable night ❤
meshal
2017-01-10T00:00:00Z
I really liked the place of June & Sam. As said it was a really cozy bedroom with a quite environment and a secure house to live in. The room is clean with an easy access to the bathroom. They also did provide me with a great line of breakfast and I also did have access to cook my own food. I also had great evening talking about my place and their place. They were so friendly and open. It was my first visit in Missouri and getting to stay at their place and meet them I had a great feeling.
Rabindra
2017-02-23T00:00:00Z
Very nice clean home in a quiet ideal location. Hosts were very nice. This was my first experience with Airbnb and the hosts made me very comfortable. You will not be disappointed staying here!
Eric
2017-01-03T00:00:00Z
June and Sam are a great couple always looking how to make your stay more comfortable, very clean and organize place, great selection of coffee, tea or snacks, yes absolutely I will recommend this place to everybody. Internet a bit slow but not too bad.
Manny
2016-11-21T00:00:00Z
June & Sam's place was a beautiful home in a quiet neighborhood just minutes away from I-64. They were very gracious hosts who went out of their way to see to our needs. The bedroom was very nice with a comfortable, queen bed, a desk and other seating. The private bathroom was clean, with a great shower and plenty of towels. For our early arrival they sent us a keyless entry code which worked well, along with a wifi password. The kitchen was stocked with snacks, breakfast foods and drinks. We will gladly return to Sam & June's the next time we are in St. Louis!
John
2016-12-16T00:00:00Z
Huonetyyppi
Yksityinen huone
---
Majoituspaikan tyyppi
Talo
---
Majoittujien määrä
2
---
Makuuhuoneet
Chesterfield, Missouri 63017, Yhdysvallat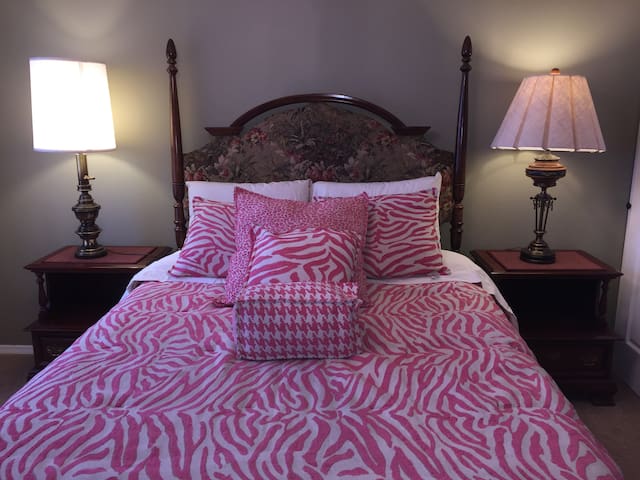 Beautiful room with two beds -see photos. Private Bathroom. Access to large living room area, kitchen facilities, downstairs TV, Pool Table, Treadmill and Workout Bench. Only organic cleaners used. 5 min. to Hwy 40 and 20 min. to downtown St. Louis.
We have a healthy chemical-free home with high quality air & water filters. We want you to consider this your 'home' while you are with us and feel free to occupy any area and use any of the facilities.
We are in West St. Louis County with all shopping and service amenities nearby. Whole Foods is two minutes away. Several restaurants and a CVS Pharmacy are within walking distance. It is five minutes by car to Costco, Wal-mart, BestBuy, Bed Bath and Beyond, and other major stores. Five minutes to access to Hwy 40 and 20 minutes to downtown St. Louis.
Robin helped us along with our stay. She was incredibly prepared and hospitable and the room was impeccably neat and clean. Would absolutely stay here again.
Cody
2016-08-01T00:00:00Z
Perfect airbnb stop! Robin was friendly and welcoming, and the room was super clean and comfortable. Definitely recommend!
Katy
2016-08-27T00:00:00Z
This was my second wonderful visit here with Robin & Ron and I was not wanting it to end. I will hope to visit again one fine day and want to thank you for your warm hospitality and gracious manner. Everything about the stay here is what the hosts say it is and you will be pleased. Thank You !
John
2016-09-17T00:00:00Z
Ronal is very nice, help me a lot during my stay there and really let me feel at home. The house is awesome! The bedroom looks more beautiful than it shows on the picture. The bathroom is quite clean and Ronal has prepared a lot for the guests. It is located in a very quiet community and very close to major highways. High recommend!
Shawn
2016-05-09T00:00:00Z
Another great experience with AirBNB! Ronald and Robin were most friendly and concerned with making me very comfortable in their home. The room itself was beautifully decorated as in the picture with plenty of room, closet space, dresser, two twin beds and a comfortable chair. Access to the kitchen, living room, TV room and Wi-Fi was available. They thought of everything one would need such as shower cap and robe in the bathroom. The location was very convenient to all locations in West County in a nice quiet neighborhood. Off street parking was available.
Dianne and Bob
2016-05-10T00:00:00Z
Ronald and Robin were wonderful hosts for us (2 people). Ronald was outside to meet us just as we drove into the driveway and was warm and welcoming right from the start. The neighborhood looked peaceful and was quiet. The room we stayed in looked just like in the pictures and was extremely cozy, and at just the right temperature. All the things you could ask for in a room to sleep in were there. Their bathroom also looked just like in the picture. Both rooms were extremely clean. We couldn't have asked for a better setup. Ronald and Robin were both very respectful of our privacy and clearly wanted us to feel at home. They also provided us with the WiFi name and password (we didn't even have to ask for it). Ronald and Robin were also kind enough to allow us to do laundry, as we were on our way to Kansas City and needed a place to sleep on Friday night, before we could get a chance to do any laundry. We did it the next morning and there was absolutely no rush! Speaking of the next morning, Ronald allowed us to use his cooking supplied to cook breakfast. They previously had asked if they could make us breakfast, but we brought our own ingredients (which we needed to use) to make ourselves breakfast with anyway. They were kind enough to offer us coffee, which I really really needed! While eating, we talked about ourselves and Ronald talked about his music career as a Flamenco guitarist, his concerts throughout the world, and even gave us a copy of a CD of his music, which we made good use of during the ride back. Oh, and their dog is the sweetest dog in the world! She's a Scottish Terrier and immediately took a liking to us! Overall, our time at their house was fantastic and we got some much needed rest and good conversation!
Vince
2016-05-31T00:00:00Z
The host was most wonderful and had me feeling as if I was staying with family. This warm and beautiful home of theirs is as nice as I keep mine and was open to share with the hosts as if I were a relative. So gracious! Thank you for a most warm and relaxing stay here in the county of Saint Louis. There was everything a visitor could possibly need with out even having to drive as restaurants and stores alike were within a pleasant walk if you so desire to leave the wheels rest and enjoy some moderate walking exercise. You will fall in love with their sweet little dog as well. The beds and bathroom were nicer than any I have had the pleasure of enjoying so far as well. I will certainly request a visit again when in the Saint Louis area in the future.
John
2016-09-02T00:00:00Z
Robin is a kind and generous host. Her attention to details was visible. My room and bath were exceptionally clean and orderly. Not only would I recommend, I'll will return myself. Great experience.
Russell
2016-07-12T00:00:00Z
Huonetyyppi
Yksityinen huone
---
Majoituspaikan tyyppi
Talo
---
Majoittujien määrä
2
---
Makuuhuoneet
Ballwin, Missouri 63011, Yhdysvallat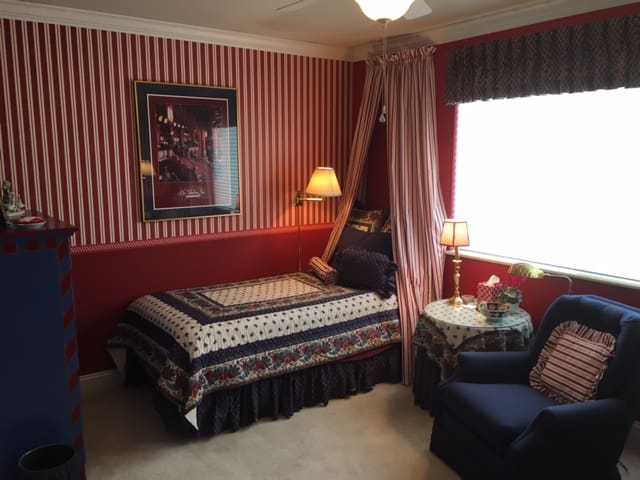 Beautiful condo right off the 40/64 highway, across from the City Hall, Faust park, Chesterfield Mall, JCI, City Park, Monsanto Two bedrooms, both with queen bed. All modern amenities. Gym and swimming pool are available.
All modern amenities available.
Very safe neighborhood. Very green and pretty.
We received a very nice welcome from Yosef who made us feel at home right away. The description of the house corresponds to the reality. It's a very nice neighborhood and quiet ; we enjoyed the swimming pool and the fitness center.
Nathalie
2015-09-10T00:00:00Z
We loved our stay! This was an easy commute from the National Equestrian Center. Yosef was extremely accommodating and we felt right at home. The beds were incredibly comfortable and the fluffy towels were a bonus! We will definitely stay here again!!
Brooke
2016-10-03T00:00:00Z
Yosef's place is amazing! The condo is very clean, comfortable, and organized. Chesterfield feels very safe despite its proximity to a dangerous city. The neighborhood that Yosef's condo is in is also quite nice and very close to the Chesterfield Mall which has tons of great shops and restaurants. We are very pleased with our stay at Yosef's and will definitely consider staying again if we return to Chesterfield. :)
Sarah
2016-10-08T00:00:00Z
My first experience with Airbnb and it was excellent. Yosef is very nice and is now a friend. He makes his house your house. A pleasure.
Al
2016-07-26T00:00:00Z
Yosef place is really perfect. We enjoyed our stay and like the house very much. Clean and tidy as you would wish. Yosef is a kind and modest person. He gave us enough privacy and we hope we did the same . All and all a 100% perfect spot for a period of any lenght in ST.Louis area. In hind site the best choice sofar.
Cor
2016-08-09T00:00:00Z
Yosef was an amazing host! He gave us places to visit and events to check out while we were in town. The place is as pictured and was wonderful! Great host and great place - couldn't have had a better experience!
Frankie
2016-09-12T00:00:00Z
Yosef made me feel very welcome from the moment I arrived. The neighborhood is safe, clean and handy to many amenities. Yosefs house is very clean, tidy and quiet. There is a well equipped 24 hour fitness center a few doors down from the house. I would recommend staying at Yosefs house.
Darren
2016-02-04T00:00:00Z
Yosef is friendly, welcoming, and easy going. He keeps a clean & comfortable condo, a very nice & quiet place to stay. Highly recommended! And a relaxing swim in the olympic-size pool, situated in a beautiful green landscape, is a lifesaver in the St Louis summer heat!
Doug
2015-08-03T00:00:00Z
Huonetyyppi
Yksityinen huone
---
Majoituspaikan tyyppi
Osakehuoneisto
---
Majoittujien määrä
4
---
Makuuhuoneet
Chesterfield, Missouri 63017, Yhdysvallat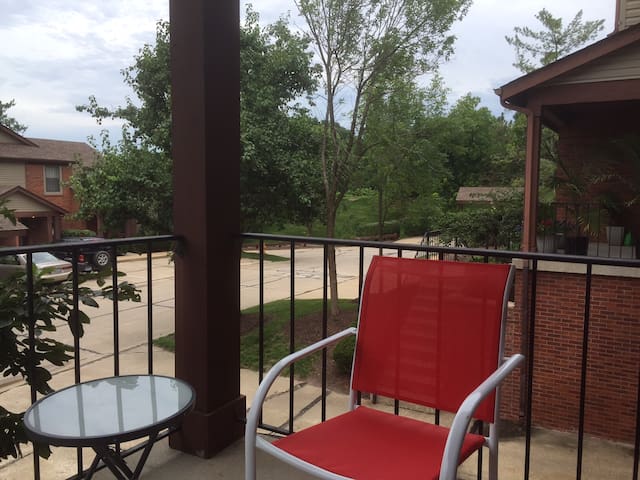 My place is good for couples, solo adventurers, and business travelers. Space Available: Guest Room w Queen Bed Guest Bath w Shower and Tub-all new Desk/Office USB/High Speed Internet Linens and Toiletries Laundry Exercise Room Direct TV Kitchen/Coffee Bar Salt Water Pool April-Sept. Off Street Parking-large enough for truck 20 passenger van or SUV Extra Frig if needed Close to Highway (PHONE NUMBER HIDDEN) Walking distance to shops and restaurants
I have no stairs. No kids or pets. Total remodel.
Family neighborhood w a mix of old and young, quiet and established.
Becky's place was excellent. It was clean, impeccably decorated, had any amenity you could want, plenty of privacy if need be, rear parking, a nice, quiet neighborhood, the smell of a fire in the hearth, a salt pool for the summer, and she herself was very nice and accommodating. It's right by a bunch of places to shop and get food, as well as a big park, but still out of the way, quiet, and the air seemed clean to breath. I'd stay again and again!
Matthew
2017-02-23T00:00:00Z
Huonetyyppi
Yksityinen huone
---
Majoituspaikan tyyppi
Talo
---
Majoittujien määrä
2
---
Makuuhuoneet
Ballwin, Missouri 63011, Yhdysvallat
Fifties mad men style rambling ranch with private indoor pool, open year- round. 4 bedroom 3.5 bath ranch home on 1.4 acres. The entire home is available for your private use. Home is within walking distance to many restaurants and stores. Vlasis Park is a short walk, and has both a great playground and a water sprayground.
Mid-century modern decor and furnishings throughout. One of a kind property, with your own private indoor pool open year-round, steam shower, jacuzzi bath tub, and sauna.
North Pointe Water Park with a great lazy river, and Ballwin Golf Course are just a few blocks from the home. Abundant grocery stores are just a few minutes away too: Dierbergs, Schnucks, Shop N Save, Aldi, Fresh Thyme, and Target
We arrived to this delightful home after a long day of travel and sight-seeing, and we immediately felt at home due to the warm welcoming letter and a large jar of cookies. Eight of us - two families with a newly-minted graduate each - enjoyed the space so much that we had most of our meals here and ate out only once. Many of us used the pool and sauna, and those who did not relaxed in the living room. There was plenty of space to spread out or join together, as desired. The home was as described in the listing. It was very private (set back from the street) and sparkling clean. The hosts responded quickly to any requests. I would highly recommend this listing. If we happen to travel to the St. Louis area again, we will be back.
Ginny
2016-05-21T00:00:00Z
The Rambling Ranch house was awesome. The home is a lovely mid-century modern time capsule that is warm and inviting. It would be wonderful on its own, but the indoor pool sets it apart from all others. Clean, cozy and fun, stocked with pool toys and adjoined by a sauna, the Rambling Ranch house pool provides all the tools for a perfect getaway.
Chad
2016-08-18T00:00:00Z
Our host Mike was incredibly accommodating and went out of his way for our group. The place is fantastic
Leigh
2016-09-20T00:00:00Z
My brothers and I had a siblings weekends at Mike's place and it was a dream. The beds are comfortable, the house is decorated with care, everything you need is there, but the best part is basically having a private spa. I didn't know how amazing it is to have your own pool, sauna and steam shower until this weekend. Wow. We are already making plans for next year. Thanks, Mike!
Jeff
2016-10-17T00:00:00Z
Mike and Deb were awesome host. They were in contact before the rental and had the house set up just right for us when we got there. The house had lots of room for our family (3 generations) to be together, yet not feel like we were on top of each other. They made the house very kid friendly, dvds, coloring books, floats for the pool and cookies. The kitchen looked small on the photo but worked great for us to cook meals at the house.
Carol
2016-01-15T00:00:00Z
Our stay at the Rimmey's house in Ballwin was our first experience with Airbnb. Everything was fantastic from the moment we submitted our request to backing out of the driveway for our trip home. Mike was very quick to accept our request and very pleasant to work with in getting all of the details squared away before our arrival. He checked in with us the week of our scheduled stay and made sure we had all of the information we needed, including cell numbers in case we ran into any issues. He even gave us a few tips on a nearby park for an evening walk. I was very happy with our selection well before our stay and was blown away by the accommodations and extra touches upon arrival. The Rimmey family went above and beyond to make our stay enjoyable. Welcome cookies, toys for the kids and babies, lots of fresh bath and pool towels, games, etc. It was perfect!!! Even check-out was a breeze and so simple. Mike and his family have definitely set the bar high for us and future trips using Airbnb.
Rebecca
2016-08-08T00:00:00Z
We've stayed at several different properties through Airbnb and this by far was our favorite. We had several activities planned for this trip and we only did a couple of them because this house was so fun that we didn't have to leave it! The pool was great, the hosts were the best we've ever had. We are a large family... We have 6 children... Ages 12 and under and 1 child on the way, and there was plenty of room for all of us! We would stay here again in the future and highly recommend this home to anyone looking for a home in this area.
Zachary
2016-05-29T00:00:00Z
We met up with two other families (6 adults 4 children). The host were incredibly welcoming. The house was in great shape and provided more than enough space for the 3 families to hang out. The big hit was the pool were the kids enjoyed 3 days of swimming in late December. Shops and Restaurants literally in walking distance. We would certainly recommend this property to anyone who is considering a trip to Missouri.
Jacob
2016-01-06T00:00:00Z
Huonetyyppi
Koko talo/asunto
---
Majoituspaikan tyyppi
Talo
---
Majoittujien määrä
8
---
Makuuhuoneet
Ballwin, Missouri 63011, Yhdysvallat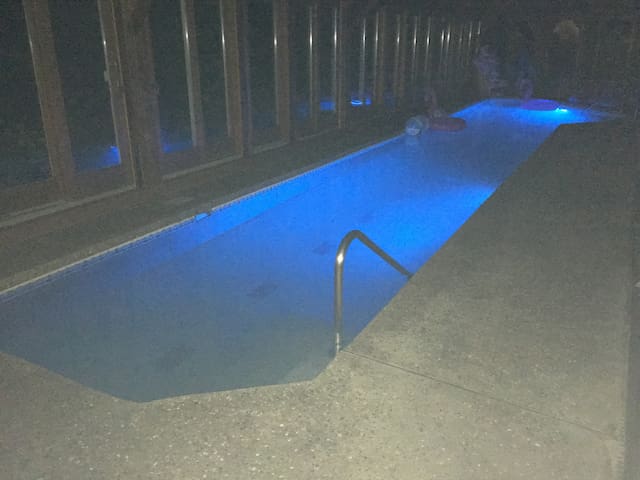 My place is close to great views, restaurants and dining, family-friendly activities, and nightlife. You'll love my place because of the outdoors space, the neighborhood, and the ambiance. My place is good for couples, solo adventurers, and big groups.
Lots of floor space. A whole open living room and dining room that is carpeted. A huge room with two available closets for storage and plenty of parking. Best part is the fireplace! Weekend stays are definitely available. Week days are less possible.
Huonetyyppi
Jaettu huone
---
Majoituspaikan tyyppi
Huoneisto
---
Majoittujien määrä
5
---
Makuuhuoneet
Town and Country, Missouri 63017, Yhdysvallat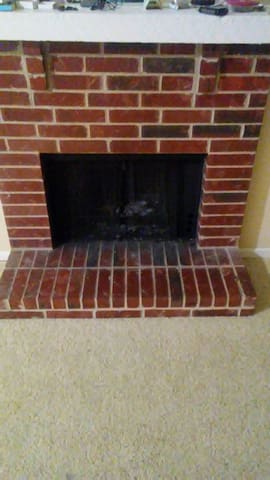 My place is close to West County Mall, Chesterfield Mall, 25mins from downtown St. louis.
Huonetyyppi
Yksityinen huone
---
Majoituspaikan tyyppi
Huoneisto
---
Majoittujien määrä
2
---
Makuuhuoneet
Ballwin, Missouri 63011, Yhdysvallat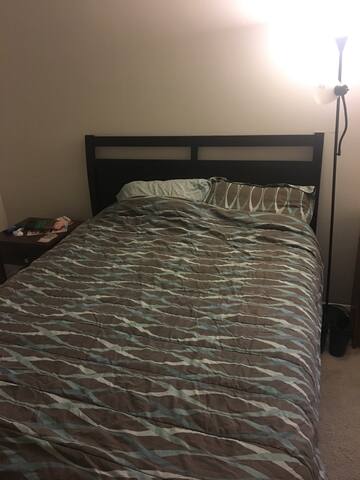 A private room that opens up into a finished basement. Home theater system w/ a projector and 100" screen. Beautiful bathroom w/ a powerful shower. 1900 sq ft of space to relax and feel right at home. Kitchen is at the top of the stairs.
Huonetyyppi
Yksityinen huone
---
Majoituspaikan tyyppi
Talo
---
Majoittujien määrä
2
---
Makuuhuoneet
Ballwin, Missouri 63011, Yhdysvallat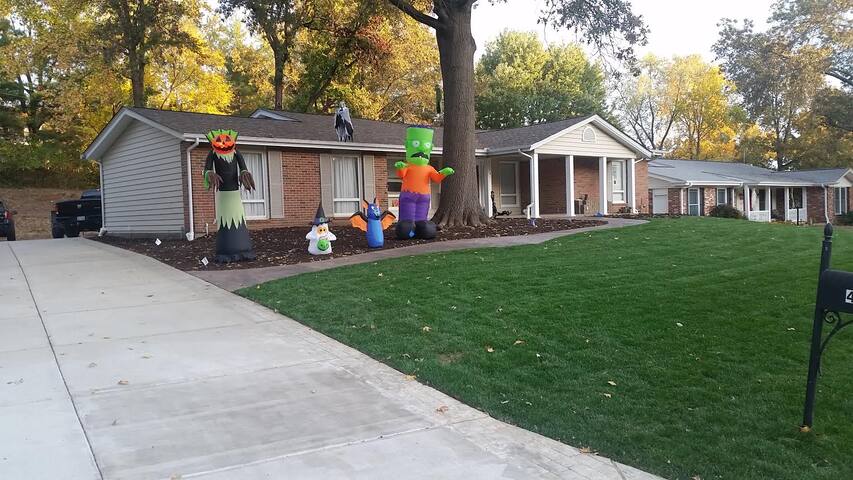 My casa is comfortable, peaceful and close to wonderful parks for hikes, biking and seasonal activities. It is close to museums, theaters, shopping and restaurants. Make yourself at home in the backyard with a beverage or use it as a base.
Huonetyyppi
Yksityinen huone
---
Majoituspaikan tyyppi
Talo
---
Majoittujien määrä
2
---
Makuuhuoneet
Ballwin, Missouri 63011, Yhdysvallat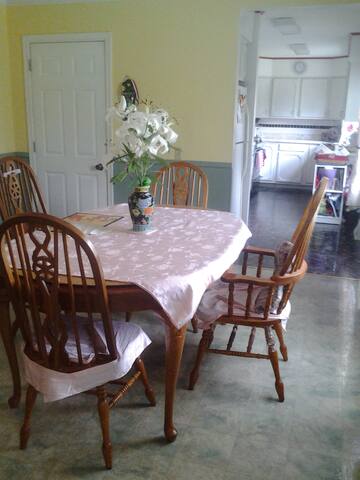 1

–

9

hakutuloksista

9 vuokrakohdetta
Anna päivämäärät nähdäksesi kokonaishinnoittelun. Lisämaksuja sovelletaan. Veroja saatetaan lisätä.