Syötä sisäänkirjautumispäiväsi muodossa pp.kk.vvvv
Syötä sisäänkirjautumispäiväsi muodossa pp.kk.vvvv
Kohteet, jotka voit varata odottamatta majoittajan hyväksyntää.
12 vuokrakohdetta
· High Halstow
12 vuokrakohdetta
· High Halstow
Anna päivämäärät nähdäksesi kokonaishinnoittelun. Lisämaksuja sovelletaan. Veroja saatetaan lisätä.
Heinä- ja elokuussa voit kokeilla yhtä näistä 100 arvostetusta kohteesta eri hintaluokissa ja kokea Sonoman paikallisen näkökulmasta. 24 tunnin sisäänkirjautuminen, Pikavaraus sekä paikallista viiniä ja välipaloja, jotta voit vain istahtaa ja nauttia matkastasi.
Ascot has great views and you are near long walks. Cycling enthusiasts can fall out of the door on to a cycle route Within 6 miles you can visit the Historic Castle and Cathedral in Rochester and explore Chatham`s Historic Dockyard 4 miles away the junction of the A2/M2 takes you East to Dover and Canterbury or West to London.There are fantastic rail links nearby, taking you to St Pancras,Victoria or Charing Cross in a very short time.
Perfect clean modern accommodation photos don't do justice, excellent safe and welcoming place to stay.
thomas
December 2016
John was an amazing host. He was able to provide us with lots of helpful information that we needed. He went above and beyond to make you feel welcome. The accommodation was lovely. Very clean, lovely views, very comfortable bed. Lovely big shower. Unfortunately we were only there for 1 night as we were at a wedding at Cooling Barn. John was so kind that he even drove us to the venue to retrieve our car the following morning. We will definitely be looking to go back next year.would definitely recommend staying here.
Layne
November 2016
Great if you want a quiet and relaxing few days in the countryside. Very friendly host.
Jane
November 2016
Made very welcome and owner ws very helpful
Jane
November 2016
Fresh flowers, some drinks in the fridge. Our holiday started immediately!
M
November 2016
The Stables is a great 'home from home'. All the facilities you could possibly need for a short stay. Underfloor heating throughout - a bonus at this time of year. Many thanks John.
Maurice & Kathy
December 2016
Excelent reception, lovely house, quiet place, good internet.
Ruben
August 2016
Huonetyyppi
Koko talo/asunto
---
Asuntotyyppi
---
Majoittujien määrä
2
---
Makuuhuoneet
1
Medway
Outstanding river view. Comfortable, welcoming bedroom with double bed for single occupancy only, with wardrobe and draw space plus T.V. Exclusive use of modern bathroom. Shared use of living facilities. Non-smoking household.
It was my first time using Airbnb, I was a little worried as I didn't know what to expect, I found the apartment really easily. I couldn't have picked a nicer place to stay. What a lovely surprise. Lynn was superb. She was there to welcome me with a big smile and help me with all my things. The room was perfect clean and really peaceful. It felt like my second home. Such a beautiful flat and what a view of the lake every morning as you wake up and have breakfast. Lynn was a perfect host with a range of fresh breakfast things to chose from. If I come back to Kent I'll most definitely ask to stay there again. Thanks Lynn :))
Brighton
January 2016
Lynn is a perfect host. After picking me up from the trainstation, I was invited to join her for a nice homecooked meal. Warm and cosy appartment with a comfortable room and bathroom. Good conservations in the evening. Every morning there was a nice breakfast waiting. In the evening nice surrounding to go for a walk of a run. I felt right at home. I would surely recommended a stay in the nice place. Thanks Lynn!
Jolanda
November 2016
Lynn was very accommodating and the apartment great as ever. Good location, clean and modern facilities.
Mike
October 2016
As welcoming as ever. Comfortable accommodation and facilities. Lynn is a superb host
Mike
December 2016
The room was very cosy and the view from the balcony is amazing!
Jack
May 2016
From the moment I booked until the moment I left Lynn did her utmost to make my stay perfect. I was filming at Chatham (URL HIDDEN) her flat was perfect .Just 5 mins from set by car. She very kindly picked me up from set too.! Room was great.I am 6 foot 2 and the bed was perfect. Super quiet . Very pleased when next morning a wonderful array of breakfast cereals was waiting for me..Perfect.Lovely view too from the balcony..Thanks again .Simon
Simon
October 2015
Lynn was an amazing host with a fantastic apartment overlooking the marina. Couldn't have asked for anything nicer. Breakfast was lovely and Lynn herself easy to talk too. Would highly recommend
Mike
September 2016
I keep coming back so that must say something. Excellent accommodation, lovely host, good breakfast and perfect location for me
Mike
December 2016
Huonetyyppi
Yksityinen huone
---
Asuntotyyppi
---
Majoittujien määrä
1
---
Makuuhuoneet
1
Chatham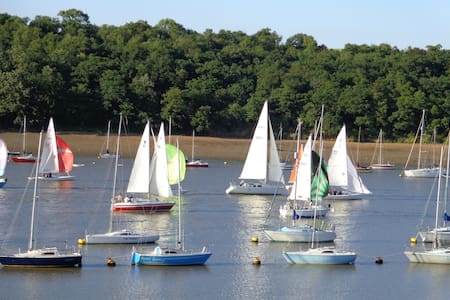 Welcome to Lived in and Loved in Wainscott. This is our home and we welcome you to share it. We are not a hotel we are a family, our house is loved and lived in. Cosy double bedroom on quiet estate with free on street parking. Easy road links to A2, M25 and London. Close to the river Medway & historical Rochester & festivals, Castle and Cathedral. Close to Medway University campuses. The nearest train station is Strood, 40 minute fast train to St Pancreas every 30 min.
Large quiet urban New York themed bedroom with a comfortable memory foam mattress double bed. Bedside drawers for your belongings and a hanging rail. Use of your own coffee machine, dressing gown and set of towels. Guests will have access to the shared bathroom, sitting room and small garden. In the morning you are welcome to make yourself breakfast in the kitchen and light snacks in the evening. You are welcome to use basics such as tea, coffee, sugar, salt, pepper and oil. If you need anything else please ask. I am around to welcome you to our home. My partner Ati is here in the evenings. You will also posibly meet Dimitris and Oliver my son. We are a welcoming family home.
This is a great neighbourhood as it is quiet and in the countryside but very close to the A2 and easy to get to. There is so much to do around Wainscott. There are two castles, one at Upnor and one in Rochester. There is the river Medway. There are many beautiful parks and country parks with lakes and river views. Close to the A2 and the M25. The nearest train station is Strood. The nearest bus stop is 2 minutes walk away. My son is away at school and this is his room which he uses in the holidays. The room is decorated in an urban New York theme. It is very big and comfortable with everything you will need for your stay. You will have the use of a dressing gown. There will be fresh bedding and towels. You may use the toiletries in the bathroom and you have full use of your own coffee machine which also gives you hot water for tea or any other drink you might bring. The wardrobe and main drawers have my sons clothes however you have full access to the bedside drawers and a hanging rail which is more than adequate for your needs. My sons belongings are not for customers use.
I went to Rochester because i had to join a course in the area. When i arrived at the location i've got a warm welcome and received a proper introduction. The room i stayed in is well maintained (like the rest of the house), quiet and has wifi, a small fridge, coffee maker and a big closet. The bed is very comfartable! I could make use of the facilities within the house (with garden) as they described/told. I really enjoyed my stay; Claire and Ati are friendly, caring people. I had my privacy but as well the opportunity to really meet Claire and Ati; we went even out together and they showed me some nice spots in the area!
Willem
September 2016
I had a great stay with Claire and Atti. It felt welcoming like a real family home and I was provided with everything I needed and more. There was easy free parking outside, it was well located, and everything inside the home was nice and pleasant. I'd definitely stay again
Donna
December 2016
Clair and Ati are nice people, shame we arrived just before they left for the night out. Thank you for the stay!
Andrea
December 2016
Great hosts. Very friendly. Claire who we mostly saw was very keen to provide all we needed and had put her heart into hosting successfully. Room was beautifully furnished with great care and taste. Bed was very comfortable with memory foam mattress and all was very clean and tidy. Main road outside was somewhat noisy with the windows open, but not at all a disturbance when they were closed. The room is not large - the bed only leaves 3 or 4 feet around it. We found it fine- you can't get lost in it. Lovely bathroom and you are welcome to use rest of house and garden. Information folder was a work of art and had clearly taken a lot of skill and effort to produce. Would gladly return and can certainly recommend a stay here.
Tony
October 2016
Claire welcomed me into her home as if I was already a friend of the family. I was invited to watch movie and I was fed
Debbie
October 2016
I was made to feel welcomed Location is easily accessible
Debbie
October 2016
I had a very good time staying at Claire. everything was made so that I could have a smooth arrival and quiet rest during daytime in between my 2 night shifts!! much appreciated!
Cecile
November 2016
Huonetyyppi
Yksityinen huone
---
Asuntotyyppi
---
Majoittujien määrä
2
---
Makuuhuoneet
1
Wainscott
There are two one bedroomed bungalows/apartments in this building whether you are here for a short or long stay we hope you find the self-catering facilities to your liking.
I would hasten to give too good a review because I believe we found an absolute gem of a place here! Everything you need for a relaxing time after working in London. The facilities are excellent and although you are left to your own devices someone is suggests available if anything is needed. Hopefully we can book again in a week's time. Thanks for the excellent stay
Keir
August 2016
The host canceled this reservation 8 days before arrival. This is an automated posting.
Peggy
We have just returned from a 4 night stay at The Stables (Ascot). We found the accommodation perfect for 2 adults and our 2 dogs, facilities were new so everything worked perfectly. The small kitchenette was well equiped with the added bonus of a washer/dryer, iron and board and even an ice maker in the adjacent utility room, TV's were located in the kitchen come living room and the bedroom, bathroom had a fantastic walk in shower and a heated towel rail and the bedroom with twin beds were very comfortable with nice quality duvets, pillows and sheets. However, best of all was the amazing view from the patio window which overlooked open farm land (no fenced in area of garden so our dogs had to be kept either indoors or tied on leads). You will find excellent cycle and dog walking routes right from the front door, a short walk of 5 mins will take you to Cliffe Village where you will find a small shop and a Chinese takeaway (food was very good) and 15 mins car journey away you have Strood, Chatham and Historic Rochester, make sure you visit the Castle and Cathedral. We were unable to enter Chatham Historic Docks as they do not allow dogs however, it looked amazing albeit expensive (look on line for discounts), we did spend a lovely afternnoon at Amhurst Fort, Chatham taking the tour, followed by lunch then a walk around the park which lies at the back of the Fort. We aslo had lazy long walks around Cliffe Pools nature reserve which lies at the back of the property and also at Riverside Country Park on the outskirts of Chatham.
Jayne
September 2016
We had an AMAZING stay in a LOVELY house, with a GREAT host ! Very clean and tidy , own kitchen and bathroom , Mr John is a very nice gentleman , very welcoming and made us feel very comfortable ! The place/house is superb - makes you feel like HOME , all the facilities you need , fantastic walks around , 100% privacy and very quie(URL HIDDEN)!!! HIGHLY RECOMMENDED !!! Thank you Mr John !!!
Sorin
November 2016
Great, spacious self-catering unit with modern appliances and excellent facilities. Lovely countryside setting. Handy for our son's wedding in east London and for visits to Medway towns. You can't go wrong staying here!
Peter
October 2016
My husband and I had a great stay on the farm. The place looked identical to the pictures and the scenery was amazing. It was clean, modern with up to date appliances. Wished we had stayed longer to enjoy it more. Would recommend people stay for at least two nights.
VANESSA
October 2016
Huonetyyppi
Koko talo/asunto
---
Asuntotyyppi
---
Majoittujien määrä
2
---
Makuuhuoneet
1
Medway
From the pool table to the open plan kitchen dining area, it is a place where you can relax and enjoy the space. We have a moderately sized garden with BBQ and private driveway with off street parking. It's next to many water sports and nature areas.
For its proximity to London, 40 min drive, Hoo has a real small village feel to it. The surrounding Rochester has a historic cobble street with catherdral and castle, and many unique resturatmnat and shops for those wanting a Saturday stroll. The surrounding peninsula has multiple nature reserves and bird sanctuaries with many a place for a walk or cycle. Bikes can be arranged upon request. You will be able to access the entire house except for the garage where we have our stuff stored and alarmed. We will be contactable on the phone throughout your stay if not please get hold of our neighbours.
Small village of Hoo has a butcher, Baker and a few amazing take away places to eat. Local continence stores as well. The surrounding areas have many places for long walks and getting into nature. From bike rides to water sports the Medway area has something for everyone. The local bus will take you into stood, or Rochester. From the same local bus station busses can take you into the heart of London withing an hour. The Kent downs are also close for a morning stroll of breakfast in the woods.
We were very impressed with Neil's place. It was in immaculate condition; very clean and plenty to keep us busy! We loved the hot tub, (which was switched on for us for when we arrived), braai (barbeque) and pool table. It was perfect for our group of 6 adults, 2 kids and 2 infants. Would highly recommend as a base to explore Kent, but is a great getaway on its own as well.
Alistair
August 2016
Neil & Catherine's house is fab, huge and very comfortable. Private parking is a great help and it's easy to arrive, unload and start relaxing in the house. Spacious bedrooms are welcoming and comfortable. The kitchen with pool table was brilliant fun, grandad won his game with a bit of help from our daughter - definitely a multi generation asset. Finally, the hot tub. My sister and I loved it. We had cocktails on Christmas Eve in the hot tub, it couldn't get any better!
Tamzyn
December 2016
Huonetyyppi
Koko talo/asunto
---
Asuntotyyppi
---
Majoittujien määrä
10
---
Makuuhuoneet
5
Hoo
Lovely apartment close to the beautiful history monuments of Rochester. Just a short distance from the high streets. With good links to the station and bus route. Amazingly peaceful environment. Perfect for couples and professionals in the area.
Huonetyyppi
Koko talo/asunto
---
Asuntotyyppi
---
Majoittujien määrä
2
---
Makuuhuoneet
2
Chattenden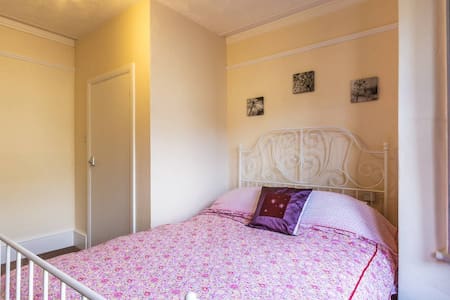 Large bedroom with a view of the river and UPNOR Castle and ensuite bathroom.
There are two pubs to eat and drink in down the cobbled highstreet; only a 2 minute walk.
Huonetyyppi
Yksityinen huone
---
Asuntotyyppi
---
Majoittujien määrä
2
---
Makuuhuoneet
1
Upnor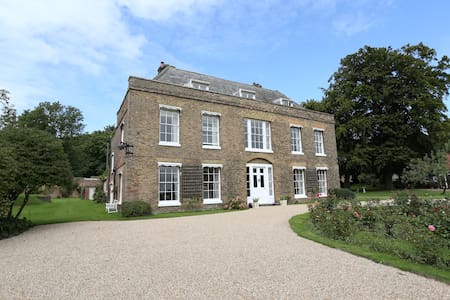 We are a family run establishment with clean rooms, all fully furnished, what you would expect in budget hotel. Kitchen facilities are available, and a free breakfast, cooked or otherwise, is provided. Grain village is a safe, quiet coastal village, but is a little bit isolated. The main towns of Chatham, Rochester, Gillingham are all 20 minutes by car, where the nearest train links etc are. The motorways in Kent are similar distances. We will do our best to make you very comfortable.
Grain is a quiet, safe coastal village, with a supermarket, pub/restaurant, fish and chip shop and stony beach about 400 metres away. We are a little bit isolated, 20 minutes drive to "towns" and rail links! Use of a kitchen, and outdoor and indoor seating areas are available in addition to your room. We will be literally next door to you for anything you need, but obviously respect everybody's privacy.
Grain is a quiet, safe coastal village, with a supermarket, pub/restaurant, fish and chip shop and stony beach about 400 metres away. We are a little bit isolated, 20 minutes drive to "towns" and rail links! There is a bus stop 20 metres from our property, but train links are 20 minutes drive away. The M2 motorway (for Canterbury/Dover etc) is about 12 miles drive away, as are the towns of Rochester, Chatham, Gravesend etc. We are always happy to pick up and drop off guests from train stations etc, but please be aware we are not in the heart of "action".
Nos sentimos como en (URL HIDDEN) habitación muy limpia y acogedora, con todo lo necesario para nuestras mini vacaciones. Henry nos fue a buscar a a la estación y todo de maravillas. Pudimos conocer los castillos de Kent, Rochester y Upnor... precioso...recomendado cien por ciento. Henry y su familia son un encanto.
Carolina
November 2015
This was the perfect place for us to stay as we were working nearby. There is a good pub just round the corner, and a Co-op plus an excellent chippie. Henry could not have been more helpful and the room was very comfortable. Amazing value for money.
Phil
July 2015
This is an inexpensive lodging, with simple facilities. The hast is affable and always over our three days was happy to go the extra mile. breakfast was nicely cooked, eggs /bacon / sausages /toast tasty greasy. the local pub, the Hogarth, was friendly and hospitable with banter and served a good early evening meal, This and a Co-op store/post Office within 100 yards.
Michael
October 2016
We had an amazing stay in the Lodge Guest House in the Isle of Grain. We were made to feel so welcome and this was such a relief as we had planned a long stay for three weeks. Henry was such a great host and really looked out for us during our stay. He even gave us a lift on our first day of a new job to make sure we were on time. The location of the Isle of Grain is although out of the way, very nice and the people are very friendly. The views were wonderful and and the local amenities were perfect. We really enjoyed our stay and have to thank Henry for being such a great host.
Kristine
July 2016
Our stay in The Lodge was wonderful. Everything was clean and well organised. But most of all was it a warm welcome and helpfull advices from Henry and Heidi. The Lodge is a bit out of route but If u are by car its a good place to start. London 1.5 h. Brighton 1h. Dover 1 h. Rochester 15 min.
EGBERT
August 2015
Henry was a very friendly host - he was always available when we needed to ask something and he made a nice English breakfast for us. Our room and toilet were clean, though the house is a bit dated. There is a stone beach near by but next to that there is nothing more. It is a nice place to stay a night to relax a bit and continue your trip again.
Toon
August 2015
Henry is very kind and open. In no time, we were settled and relaxing in a nice room with private bathroom. He offered us the use of his kitchen and was always available for help, though we could also find complete privacy any time we wanted. We felt at home. The neighborhood is quite remote and calm, and the shore is very near. We recommend staying here if you look for a calm stay, be it for one night or a longer period of time.
Rachinikul
August 2016
Henry has been a very nice host! It was very kind of him to pick us up from our coach at the bus stop when we arrived, and to give us a ride to the train station when we left. This bed and breakfast is charming, well located (near to a supermarket and a few minutes walk from the sea), and with all the equipment needed. We had an amazing time in Grain and hope to come back some day.
Celia
November 2016
Huonetyyppi
Yksityinen huone
---
Asuntotyyppi
---
Majoittujien määrä
2
---
Makuuhuoneet
1
Isle Of Grain
One smart single room in a modern flat, comfortable sofa bed
Huonetyyppi
Yksityinen huone
---
Asuntotyyppi
---
Majoittujien määrä
1
---
Makuuhuoneet
1
Rochester, England, GB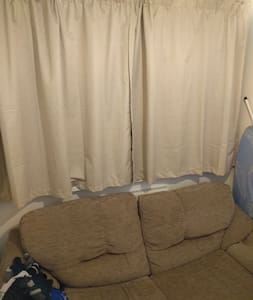 My place is in the idylic village on Isle of Grain - Family Retreat. Fronting the River Thames and the start of the North Sea you will love my place because of the fresh air, peace & quite, outdoors space and the comfy bed. My place is good for families (with kids).
Huonetyyppi
Koko talo/asunto
---
Asuntotyyppi
---
Majoittujien määrä
8
---
Makuuhuoneet
4
Isle of Grain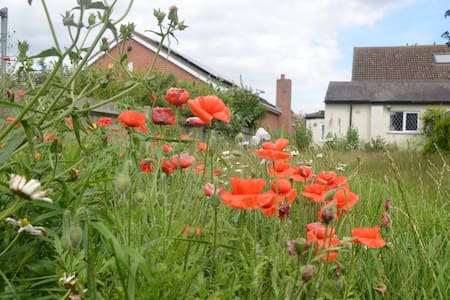 Perfect tranquility and harmony. Outstanding sunrises and sunsets. Fishing and wide variety of bird life. Self contained accommodation in lower deck, available in authentic ship's cabin quarters , with en-suite bathroom, galley, in complete privacy.
Huonetyyppi
Yksityinen huone
---
Asuntotyyppi
---
Majoittujien määrä
2
---
Makuuhuoneet
1
Hoo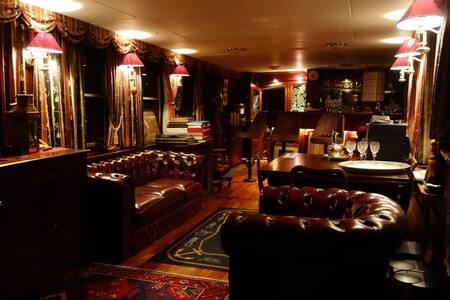 1

–

12

hakutuloksista

12 vuokrakohdetta